Kidney Clinic, Case Manager, Seattle, WA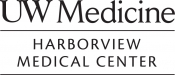 View the Website
Harborview Medical Center
Nurse
Seattle, WA
February 28, 2017
HARBORVIEW MEDICAL CENTER – KIDNEY CLINIC, CASE MANAGER
As the only Level I Trauma center in a four state region (Washington, Alaska, Montana and Idaho), Harborview Medical Center (HMC) in Seattle, Washington is well known for innovations and excellence in trauma care and its centers of emphasis: Trauma, Burn, Neurosciences, AIDS/STD, Center for Advanced Reconstruction and Rehabilitation (CARER), and mentally-and medically- vulnerable populations. In addition to the centers of emphasis, HMC serves a mission population for King County. Harborview employees are committed to the vital role the institution plays in the immediate community, as well as the entire Northwest region. HMC is owned by King County and managed by the University of Washington (UW) and serves as a training site for UW's School of Medicine. The UW is proud to be one of the nation's premier educational and research institutions. Our people are the most important asset in our pursuit of achieving excellence in education, research, and community service. Our staff not only enjoys outstanding benefits and professional growth opportunities, but also an environment noted for diversity, community involvement, intellectual excitement, artistic pursuits, and natural beauty.
Harborview Medical Center's Kidney Clinic has a 100% full time Monday – Friday day shift RN position available. The Kidney Clinic (one of several in our 7MB specialty clinics) at Harborview provides a wide variety of care and services to adults.
PRIMARY RESPONSIBILITES:
Participates in project-based work and process improvement activities
In charge of maintaining and updating the access data base of patients in the program to manage and record required information.
Works with hospital discharge planners in ensuring patients maintain continuity of care after discharge. For the new dialysis start patients ensures smooth transition from inpatient to outpatient setting. Provide education and support to the patient and family during this time.
Provide support to new dialysis starts and assist with coordinating outpatient dialysis center.
Communicates effectively with outpatient dialysis centers during patients in hospital stay.
Intercede in complex situations such as if the patient is a foreign national, or non-insured patient, or patient with a complicated medical history to gather information to provide to other divisional operations departments such as billing groups, and managed care, to expedite and assist with the admissions process or establishing care with dialysis centers.
Communicates with staff at the transplant facility and assist members through the transplant process. Updates database with patients current transplant status, provides support for post-transplant patients including ordering and monitoring blood tests.
Provides nursing intervention to the complex patients to increase compliance, prevent complications and decrease the need for hospitalizations.
Customer Service and Team Behaviors:
Assist clinic staff, providers, and patients in clinic as needed.
Communicate directly and frequently with clinic staff regarding anticipated patient needs.
Become familiar and comfortable with the basic duties of fellow Case Managers on Kidney Clinic team. Assist other Kidney clinic Case Manager as necessary/able and be able to cover their basic duties as needed during absences.
Promotes and contributes to the development of the interdisciplinary team approach.
Effectively communicate and function as a resource to other staff members in the area of Kidney Clinic.
Collaborate in a professional manner with all providers and staff in coordinating the care of patients (RN's, MA's, MD, PA's, PCC, PSS, PC, research staff).
Provide handoff report to another RN2 Case Managers when absent from the clinic.
Coordinates lunch and vacation coverage with other RN2 Case Managers.
Willingness to learn and work hard team player, have to consider that any reasonable task is within purview honest and responsible
Requirements: Current license to practice as a registered nurse in the State of Washington.
If you are interested in applying to the position, please go to our employment website at www.uw.edu/jobs and apply to requisition number # 141813. If you have any further questions please call Harborview Medical Center's Nursing Recruitment office at (800) 443-6793 or email us at hmcnurse@uw.edu
See above
See above
See above