Public Health Nurse, Salem, OR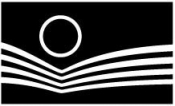 View the Website
Yakima Valley Farm Workers Clinic
Nurse
Salem, OR
March 6, 2017
Yakima Valley Farm Workers Clinic
Location
Lancaster Family Health Center at Lancaster
City
Salem
Job Code
4729
NURSE Corps Loan Repayment Program eligible site!
Are you a new RN grad or experienced professional looking to make a positive difference in the community as a Public Health Nurse? Do you want to use your skills to provide direct, one-on-one care to underserved and at-risk patients? Do you want to help guide expectant mothers toward positive life changes to improve their health and ensure a healthier pregnancy and baby? Are you interested in occasional work with clients in their environment through home visits? Are you looking for competitive pay and better work-life balance? If you answered Yes to these questions, then we have a great opportunity for you!
What we're looking for:
A compassionate and caring person who understands social determinants of health and has the desire to work with maternal and pediatric clients throughout the pregnancy and maternity cycle.
An RN who is passionate about community health and working with underserved populations.
A clear communicator who is able to build strong relationships with clients and clinic staff.
What you'll do:
Complete OB intake, including medical and social history, order labs per protocol, and complete initial Maternity Case Management (MCM) assessment.
Provide in-clinic ER follow-up education with a focus on OB patients and children less than 5 years of age.
Work in collaboration with a care team including physicians, nurses, social workers, and dietitians to assess risk level and develop a care plan with the goal of promoting healthy birth outcomes for MCM program clients.
Work with clients to schedule home visits to carry out health coaching and interventions, and encouraging clients' active participation in their care plan.
Perform assessment of newborns, and provide interventions and health education for prenatal, postpartum, and newborn care.
Provide education and care where the client learns best, whether in their home or in the clinic; document the care provided and collaborate with the care team during case reviews
Build relationships and trust with clients and see the results of the direct positive impact you've made in their lives.
The majority of the RN's time will be spent in clinic, with the occasional home visit as needed by patients.
Typical work schedule is Monday-Friday, 8:00 a.m. - 5:00 p.m., with occasional Saturdays. No holidays.
What we offer:
Competitive pay
Hiring bonus
Relocation assistance
Flexible schedule
No night shifts, no on-call rotations
Differential pay for candidates who score a 10 or higher on Spanish language ALTA scale (bilingual English/Spanish skills are helpful but not required).
Excellent benefits: Medical, Dental, Vision, Rx, 24/7 telemedicine, profit sharing, 403(b) retirement plan, generous paid time off (19 days per year for full-time positions), paid holidays, continuing education, and more.
What do you need?
Associate's or Bachelor's degree in Nursing
RN license for the state of practice, or ability to obtain license before starting work.
Driver's license and proof of automobile liability insurance coverage.
Bilingual English/Spanish preferred
About YVFWC
Yakima Valley Farm Workers Clinic serves more than 140,000 people across 19 medical clinics, 10 dental clinics, and 57 programs in two states. We are Level 3 Certified as a Patient Centered Medical Home (PCMH). With integrated services including medical, dental, pharmacy, orthodontia, primary care nutritional counseling, autism screening, and primary care behavioral health, YVFWC's patient-centered model of care offers patients the full spectrum of care. Recognizing social determinates of health, we also have community programs that offer assistance with employment and training, afterschool education, rental and shelter assistance, energy assistance, weatherization, HIV and AIDS counseling and testing, home visits, and four mobile medical/dental clinics.
Working at YVFWC
Working at Farm Workers Clinic means being the passionate champion for those who have no voice. It means having the opportunity to work with underserved populations and with peers committed to the same work.
At Farm Workers Clinic:
We will consistently TRUST one another to work for the common good.
We will foster INTEGRITY by demonstrating ethical behavior and insisting on doing what we say we will do.
We will demonstrate TRANSPARENCY by being candid and truthful no matter the risk.
We will create PARTNERSHIPS to strengthen ourselves and our community.
We will fight for JUST TREATMENT for all individuals.
We will let JOY in.
We have the COURAGE to be an agent of change and refuse anything short of excellence.
Our mission celebrates diversity. We are committed to equal opportunity employment.
Apply Here
PI97110381
See above
See above
See above