Marketing and Communications Director, Wenatchee, WA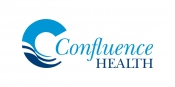 View the Website
Confluence Health
Director
Wenatchee, WA
March 8, 2017
Marketing and Communications Director
Confluence Health in Wenatchee, WA is growing!
Confluence Health is seeking a Marketing and Communications Director. Key responsibilities include the development and implementation of strategies and actions to advance overall growth of the health system, including enhancing existing service lines, contributing to physician alignment in primary and specialty care and the enhancement of business opportunities in alignment with the Executive Leadership Team and the Confluence Health Strategic Plan. The Director is responsible for planning, development, implementation, and success monitoring of marketing, communications, community relations, media relations, and digital strategies for Confluence Health. This position will work with Executive Leadership, Service Line Directors, and other stakeholders to ensure that all marketing and communications initiatives are aligned and support strategic goals of the system. This position manages all internal communications, directs the creation of content for the public website, and oversees development and production of publications.
Qualifications:
Required:
Minimum of a Bachelor's degree in Healthcare Administration, Marketing, Communications, or Business Administration required, with a Master's degree preferred.
Minimum of five (5) years of progressive leadership experience in Healthcare Administration, Business Administration, Marketing, Corporate Communications and Public/Media Relations including a solid understanding of digital technology, industry trends and overall knowledge of media landscape.
CHVS certification within one year of hire.
Must maintain primary residence in greater Wenatchee area.
Desired:
Healthcare experience highly preferred.
Who We Are:
Confluence Health is an integrated healthcare delivery system that includes two hospitals and more than 40 medical specialties, to provide comprehensive medical care in North Central Washington. With over 270 physicians and 150 advanced practice clinicians, Confluence Health is the major medical provider between Seattle and Spokane. Our goal is to deliver high-quality, safe, compassionate, and cost-effective care close to home. Staying on the leading edge of healthcare innovation is important, so we invest in technology—to provide better care for our patients and allow our providers to operate at the highest level.
Our Mission:
We are dedicated to improving our patients' health by providing safe, high-quality care in a compassionate and cost-effective manner.
Our Vision:
To become the highest value rural healthcare system in the nation that improves health, quality of life, and is a source of pride to those who work here.
To Apply:
For a full job description and to apply on-line, go to https://www.healthcaresource.com/confluencehealth/index.cfm?fuseaction=search.jobDetails&template=dsp_job_details.cfm&cJobId=100103681. For more information about Confluence Health visit our website at https://www.confluencehealth.org/career-opportunities/ . If you'd like to speak with a Recruiter directly, please email us at Rebecca.Wright@confluencehealth.org.
See above
See above
See above