Clinical Intake Coordinator RN I, Bakersfield, CA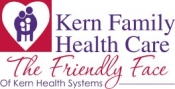 View the Website
Kern Health Systems
Nurse
Bakersfield, CA
March 9, 2017
JOB DESCRIPTION
$2,000.00 Sign On Bonus
PRIMARY PURPOSE:
Under the direction of the Kern Health Systems Director of Health Services and the UM Clinical Supervisor, the RN Clinical Intake Coordinator is responsible for supporting the clinical Utilization Management activities for KHS members.
CLASS CHARACTERISTICS:
Conducts medical necessity review of referral requests including but not limited to requests for DME, outpatient therapies, and prior authorizations for inpatient and outpatient procedures. Utilizes Milliman and Medicaid criteria to facilitate decision making. Refers cases to the KHS Medical Director when clinical information does not support medical necessity. Functions as a key resource to the LVN Clinical Intake Coordinators for questions or clarifications on criteria, interpretation of benefits, or whenever they need additional clinical expertise and/or guidance.
SUPERVISES: None
MAJOR DUTIES & RESPONSIBILITIES:
Performs review of requested outpatient and elective, prospective inpatient medical services.
Under the direction of the UM Clinical Supervisor coordinates and refers KHS members for services which are carved out of KHS medical coverage.
Assists in the authorization and processing of automatic referral requests.
Responsible for written and verbal communication with contract providers and internal KHS staff to promote timely coordination of care and dissemination of KHS policies and procedures.
Collaborates with the KHS Member Service Department and the Provider Relations Department regarding quality of care and other grievance issues in order to facilitate timely problem resolutions.
Utilizes Milliman and Medicaid criteria to review DME, home care, rehab and SNF referrals for medical necessity and benefit coverage while processing referral request.
Identifies and refers quality of care, coordination of benefits, and third party liability issues as appropriate.
Maintains knowledge of covered benefits for all programs.
Shares information as necessary with appropriate Case Manager, Disease Management Nurse, or Social Worker.
Identifies and refers cases appropriate for Case Management evaluation.
Identifies authorization issues and brings those requiring attention to the UM Supervisor.
Reviews requests for non-par services and coordinates these with input from the Medical Director based on par provider availability in the member's geographic area.
Selects, formats, proofreads and prints appropriate member and provider denial letters prior to mailing.
Appropriately refers members to Case Management based on diagnosis and complexity of care.
Maintains and updates authorizations in the core claims system to enable timely payment of claims.
Determines medical appropriateness and necessity of care using established criteria within mandated turnaround times.
Appropriately refers cases that do not meet medical necessity to the Medical Director.
Orients new RN and LVN Clinical Intake Coordinators as requested.
Keeps current with California Children's Services benefits and guidelines for coordination of services.
REQUIREMENTS:
CORE COMPENTENCIES / KNOWLEDGE & SKILL REQUIREMENTS
Lead by example to support a positive work environment that values patient advocacy, respectful listening, diverse expression of opinion and constructive conflict resolution;
Adheres to KHS's Code of Ethics and Business Conduct and all company policies; e.g., confidentiality, attendance, safety/security, use of equipment and technology, appearance and demeanor;
Represent KHS in a positive manner to all members, caregivers, staff and external stakeholders;
Demonstrate commitment to continuous improvement;
Strong knowledge of acute chronic care nursing principles, methods and common treatments;
Strong knowledge of common human diseases and usual and customary methods of treatments;
Demonstrated knowledge of medical terminology;
Ability to effectively evaluate medical records to determine appropriateness and necessity of care;
Demonstrated knowledge of health care delivery systems;
Very strong interpersonal skills, including the ability to establish and maintain effective working relationships with individual at all levels both inside and outside of KHS;
Ability to use tact and diplomacy to diffuse emotional situations;
Effective oral and written communication skills, including the ability to effectively explain complex information and document according to standards;
Intermediate skills in Word and Excel with basic ability to enter data into and navigate through a database;
Demonstrated ability to respect and maintain the confidentiality of all sensitive documents, records, discussions and other information generated in connection with activities conducted in, or related to, patient healthcare, KHS business or employee information and make no disclosure of such information except as required in the conduct of business;
Demonstrated ability to commit to and facilitate an atmosphere of collaboration and team work;
Self-directed, with proven ability to work independently with minimum supervision;
Demonstrated ability to multi-task in an interrupt-driven environment and complete assignments on a timely basis;
Strong attention to detail; work accurately and at a reasonable rate of speed;
Compliant with KHS policies and procedures; performs the job safely and with respect to others, to property, and to individual safety.
EDUCATION, EXPERIENCE & TRAINING REQUIRED:
Minimum of two years (2) full-time clinical experience in acute care, community health setting, public health nursing or chronic disease management required;
Experience working with patients and caregivers regarding self-care and disease management required;
Experience working in case management or care coordination is a plus;
Knowledge of Kern County Community resources for seniors and people with disabilities is a plus;
Bachelor's Degree from an accredited school or equivalent in Nursing, Health Administration or related healthcare field preferred.
OTHER REQUIREMENTS:
Registered Nurse with an active, current, unrestricted license
Valid California Driver License and proof of State required auto liability
Bilingual (English/Spanish) preferred
PHYSICAL REQUIREMENTS, with or without accommodation:
Mobility Requirements: ability to operate a key board and sit for long periods;
Visual Requirements: ability to read close-up and do close-up work;
Dexterity Requirements: ability to perform repetitive motion (key board) and written (note-taking);
Hearing/Talking Requirements: ability to hear normal speech, hear and talk on telephone;
Emotional/Psychological Requirements: ability to deal with public contact; decision making, concentration, working nights and weekends, as needed
See above
See above
See above