Family Practice Physician with Obstetrics, Snohomish County, WA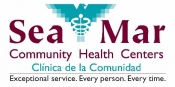 View the Website
Sea Mar Community Health Centers
Physician
Snohomish County, WA
May 18, 2017
Family Practice Physician with Obstetrics in Snohomish County
Sea Mar Community Health Centers, founded in 1978, is a community-based organization committed to providing quality, comprehensive health, human, housing, educational and cultural services to diverse communities, specializing in service to Latinos in Washington State.
Sea Mar proudly serves all persons without regard to race, ethnicity, immigration status, gender, or sexual orientation, and regardless of ability to pay for services. Sea Mar's network of services includes more than 90 medical, dental, and behavioral health clinics and a wide variety of nutritional, social, and educational services.
Today, Sea Mar is Washington's largest and growing non-profit provider of community-based, comprehensive health care. Our system includes more than 35 medical clinics, with locations close to the Canadian border, Seattle, the Pacific Coast, and Portland, Oregon. Living in Western Washington means you are never far from year round opportunities for outdoor recreation, including hiking, boating, skiing, golfing, fishing, and more. Come join our clinics and explore what Washington State has to offer!
Family Medicine Physician Qualifications:
Licensed M.D or D.O.
Successful completion of an Accreditation Council for Graduate Medical Education (ACGME) or American Osteopathic Association (AOA) approved post-graduate residency.
Board certification in the appropriate specialty or actively seeking board certification.
Bilingual ability in English and Spanish is preferred but not required.
Benefits:
Competitive salary
Opportunity for visa sponsorship
Relocation allowance
2 medical assistants per provider
Robust ancillary staff
Generous paid time off
Annual CME allowance
Occurrence based malpractice insurance
Dental, medical and vision benefits
Sabbatical leave
Retirement contribution
Opportunity for both state and federal loan repayment
Opportunity to work with a diverse and friendly team of compassionate providers!
For more information, please visit our website: www.seamarchc.org
To apply: Please submit your letter of interest and CV to Britanyferrell@seamarchc.org
(No solicitation of 3rd party agencies please)
See above
See above
See above