Director of Quality Integration & Population Health, Anchorage, AK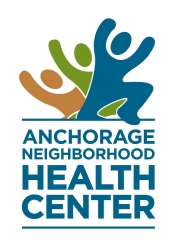 View the Website
Anchorage Neighborhood Health Center
Director
Anchorage, AK
May 20, 2017
POSITION ANNOUNCEMENT
POSITION: DIRECTOR OF QUALITY INTEGRATION & POPULATION HEALTH
JOB #: 2017-19
SUMMARY OF POSITION: The Director of Quality Integration & Population Health is responsible for implementation, integration, and reporting of quality and population health initiatives undertaken by ANHC. The Director has oversight for the provision of measurement and resulting actionable strategies to support continuous quality improvement, and support of programs designed to facilitate greater levels of population health. This position oversees a team of Quality and Population Health professionals at ANHC, and provides strategic leadership to the organization, while maintaining alignment with the Mission and Values of the organization.
QUALIFICATIONS:
Minimum of Bachelor's degree, any field, with 3-5 years relevant experience in quality improvement and population health practice, and a minimum of 3-5 years in a leadership/supervisory role (or an equivalent combination of education and/or experience).
Master's Degree preferred. Also preferred: Clinical and/or Healthcare Experience, and Community Health Center experience. Additional certifications in change management, coaching, and wellness/fitness specialties are desirable.
HIRING RANGE: DOE
OPENING DATE: May 18, 2017
CLOSING DATE: Open until filled
APPLICATION PROCEDURE:
Download an application at http://www.anhc.org/applyonline and submit your cover letter, resume and application online or to:
Human Resources
Anchorage Neighborhood Health Center
4951 Business Park Boulevard
Anchorage, Alaska 99503
(Fax) 907-743-7256
HR@anhc.org
ANHC is an AA/EEO Employer Applicant must be eligible for employment under the Immigration Reform and Control Act of 1986
See above
See above
See above