Assistant Nurse Manager/Staff Development - LPN, Seattle, WA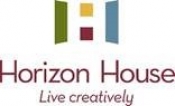 View the Website
Horizon House
Nurse Management
Seattle, WA
May 25, 2017
ASSISTANT NURSE MANAGER/STAFF DEVELOPMENT-LPN - $5,000 Hiring Bonus
Tired of paying for healthcare benefits?
Horizon House offers 100% company paid medical, dental and vision benefits to employees working 25+ hours per week.
Who are we?
Horizon House is an upscale, active retirement community located on First Hill in downtown Seattle. Since we opened our doors in 1961, we have had a different view of senior living. We encourage creativity and individuality. We promote an active and curious culture. We believe each day should be filled with inspiration, and that senior living should be focused on living. That's why people with a true zest for life choose to call this extraordinary retirement community their home.
What's the position?
Horizon House is recruiting for an Assistant Nurse Manager/Staff Development to support the Neighborhood Nurse Managers and the Director of Culture and Care in our Supported Living (licensed under Assisted Living). This is a full time position, evening position (hours are 12:30PM to 9PM), Tuesday through Saturday. (Saturday has potential for a day shift.) Pay is dependent upon experience, highly competitive and we offer a $5,000 hiring bonus. A full job description is available on our website at www.horizonhouse.org under the "Career" tab.
What are we looking for in candidates?
Are you a Licensed Practical Nurse with current licensure, in good standing with the State of Washington?
Do you have experience in staff development preferably in a healthcare environment?
Do you have a minimum of 5 years of experience providing training to adults?
Do you have experience and knowledge of adult-learning techniques and requirements?
Do you have nursing and supervisory experience in a Supported Living environment? Are you knowledgeable about applicable regulations in this type of environment?
And, what are you looking for in a company?
Looking for a company that values you enough to pay for your medical, dental and vision benefits?
And, do you want to be part of a close, caring, professional team that values your input?
Apply today! We are looking for future team members who understand that new ideas are encouraged and meant to build on and improve on old traditions.
Horizon House is more than a place to work. It's an opportunity to build a career in a dynamic community and a chance to make lifelong friends. We are a culture of possibilities.
Horizon House is a drug and alcohol-free employer; a criminal background check and drug test must be completed upon contingent offer of employment. EOE.
See above
See above
See above