Chief Financial Officer, Seattle, WA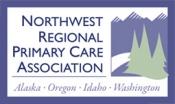 View the Website
NW Regional Primary Care Association
Chief Financial Officer
Seattle, WA
May 25, 2017
Northwest Regional Primary Care Association is a membership association of community and migrant health centers in Alaska, Idaho, Oregon, and Washington. NWRPCA's mission is to strengthen community and migrant health centers in the Northwest by leveraging regional power and resources on their behalf.
The Chief Financial Officer oversees all financial functions for the organization. This is a full-time (1 FTE) exempt position with a dual focus: an internal focus on strategic and practical finance, and external focus that includes working with members on finance issues and education (specifically an NWRPCA initiative titled Business Intelligence for Region X). Key competencies for this position include problem-solving, analyzing work processes and outcomes, and demonstrating creativity and innovation.
This position also serves as part of the Senior Management Team for the organization.
Duties and Responsibilities:
Oversee annual audit and Form 990, and act as liaison with auditors
Provide support to the Board of Directors as requested
Provide support to the CEO in his/her staffing of the Board Finance and Audit Committees
Assist the CEO with strategic planning, work plan development, new program development, and new business development
Assist Program Managers and COO in determining ROI of NWRPCA initiatives
Develop and oversee strategies to promote networking and peer support among fiscal officers in health centers, including training and networking meetings
Act as the lead for NWRPCA's Business Intelligence for Region X (BIX) strategic efforts.
Oversee all financial functions, including: general ledger, accounts receivable and payable, payroll, preparation of timely and accurate financial reports, and cash management
Oversee grant management tasks for multiple funding sources, including submission of required financial reports and act as liaison with federal grants management offices
In coordination with the management team, develop and oversee agency and program-specific budgets, including budgets for grant proposals
Provide support for NWRPCA's three yearly conferences as requested, including functioning as the finance track lead
Develop finance and business operations tracks for NWRPCA's three yearly conferences
Work with Program Managers in development, reporting and accountability for Program budget and revenue
Advise/guide, supervise the Accounting & HR Coordinator
Coordinate budget with salary review, compensation and benefits
Other duties as required
Qualifications:
Required
Bachelor's degree or equivalent experience
Experience with nonprofit financial management, internal controls, fund accounting, and audits, preferably including A-133 audits
Experience in budget development, implementation, and monitoring
Experience in grants management
Strong computer skills, including accounting software and spreadsheets
Must be flexible, self-motivated, able to prioritize multiple tasks, able to carry a heavy work load, and committed to social justice
Ability to work as a team member and work effectively with diverse people
Demonstrate an awareness of, a value for, and the inclusion of cultural competence in task implementation
Preferred
Experience using MIP Fund Accounting software
Experience in senior level management in a nonprofit setting
Advanced degree or credential
To apply, send cover letter and resume to resumes@nwrpca.org
NWRPCA is an Equal Opportunity institution and does not discriminate against any person in employment or participation in its programs and benefits on the basis of race, color, national origin, creed, ability to speak English, disability, gender, sexual orientation, age, political affiliation or marital status.
See above
See above
See above