Chief Medical Officer, Alameda, CA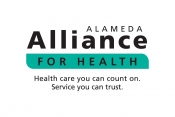 View the Website
Alameda Alliance for Health
Chief Medical Officer
Alameda, CA
May 25, 2017
The Chief Medical Officer is an integral member of the executive team and is responsible for building a strong vision, sense of commitment and competence within and between the clinical teams and with other departments of the health plan.
The Chief Medical Officer will be responsible for establishing and maintaining excellent relationships with the provider community. This includes the willingness to meet often with providers to address any issues and to build and maintain provider trust and loyalty.
The Chief Medical Officer is responsible for leadership of the Medical Management programs of the Alameda Alliance for Health ("the Alliance"), including quality & accreditation, utilization management, pharmacy services, credentialing, case management programs and clinical policy formulation.
Together with the leadership of Medical Management Services, Quality Management, Case Management, Pharmacy, the Chief Medical Officer is responsible for the ongoing creation of structure within the these departments, including establishing systems of accountability.
EDUCATION OR TRAINING EQUIVALENT TO:
Current Doctor of Medicine, active and unrestricted license in the State of California, Board certified.
MINIMUM YEARS OF ADDITIONAL RELATED EXPERIENCE:
Two years experience in a managed care environment, physician group management, or integrated health care system management.
Five years experience in the practice of medicine.
Five years management experience at executive level.
SPECIAL QUALIFICATIONS (SKILLS, ABILITIES, LICENSE):
Must have an unrestricted license to practice in the state of California.
Experience and current knowledge in clinical program administration, including utilization management and quality management.
Proven track record with tangible results in clinical quality improvement and cost management.
Ability to think strategically and bring vision to the position.
Ability to integrate clinical and financial data for improved management of clinical programs.
Ability to develop and maintain successful working relationships with external constituents, physicians, hospitals, ancillary providers, regulators, government officials and the media.
Knowledge of California public health care programs.
Knowledge of Managed Care.
Experience serving culturally diverse populations.
Successful track record as a team player, collaborative style, and exceptional interpersonal skills.
Excellent verbal and written communication skills.
Proficient experience in Windows Microsoft Office suite.
To apply visit https://jobs-alamedaalliance.icims.com/jobs/1625/chief-medical-officer/job
See above
See above
See above