Delegation Oversight Specialist, Alameda, CA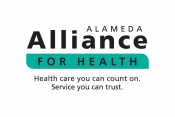 View the Website
Alameda Alliance for Health
Other
Alameda, CA
May 25, 2017
Under general supervision and guidance from the Compliance Manager, the Delegation Oversight Specialist will be responsible for coordinating the delegated oversight activities to ensure compliance with state, federal and Alameda Alliance for Health requirements.
Education, Experience Certifications
Coordinates the delegation annual auditing procedures including scheduling, creating audit tools and documents.
Coordinates, conducts, and documents delegation assessments as necessary to comply with state, federal, NCQA, and any other applicable requirements.
Develops audit reports and corrective action plans when deficiencies are identified, and documents follow-up to completion.
Ensures delegated entity's compliance with reporting requirements by tracking the receipt and completeness of reports.
Analyzes and reviews delegated reporting from delegated entities and create performance dashboards.
Prepare documents for Compliance Committee oversight of delegated functions.
Works with internal departments to develop and maintain delegation agreements and assessment tools.
Develops and implements or assists with program to build/improve positive relationship with delegates.
Coordinates internally with appropriate departments with regards to delegation communication, meetings, annual oversight audits, and delegation reporting.
To apply visit https://jobs-alamedaalliance.icims.com/jobs/1643/delegation-oversight-specialist/job
See above
See above
See above