Advanced Nurse Practitioner, Fairbanks, AK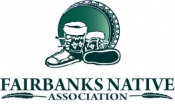 View the Website
Fairbanks Native Association
Nurse Practitioner
Fairbanks, AK
June 6, 2017
Advanced Nurse Practitioner
(Job Description)
Department: Gateway to Recovery - Withdrawal Management
Category: Regular Full Time
Reports to: Behavioral Health Director
Hours of Work: 40 hours
PCN: P801
Level: G-13
FLSA Status: Exempt
Date Approved: 08-03-16
SUMMARY
This position performs medical care of Withdrawal Management, physical examinations, psychiatric evaluations, medication prescription and monitoring, crisis intervention, coordination of community referral resources, and referrals. Provides education to consumers, staff and community.
JOB DUTIES
Ensures staff compliance of AMA approved medical supervision, case management/file documentation in accordance with established patient care protocols and timely and accurate submission of medical and psychiatric documentation, consumer billing, monthly and quarterly reports and other data.
Supports organizational effectiveness and promotes team approach.
Promotes community collaboration and cooperation with area agencies and health affiliations as needed.
Develops, promotes and facilitates health education for consumers, staff and community per state grant requirements.
Maintains continuing education per state protocol, emergency procedures, state licensure and CPR.
Assists as needed for development, implementation, evaluation of budget, grant requirement, data, documents pertaining to medical models, Withdrawal Management, mental health education, etc.
Participates in Withdrawal Management and other component goals and grant proposal development as applicable.
Ensures safe medically monitored Withdrawal Management from all substance (poly substance abuse) per DSM IV, ASAM criteria, medical standards AMA, and state/local protocols. Timely completion per grant awards for consumer physicals, medication management, and proper referral per level of care. Ensures policies and procedures and maintenance of consumer records, treatment plans, care plans and other related services provided to consumers.
Reports all sensitive potentially legal situations to supervisor to determine course of action.
Participates in multi-disciplinary staffing, case reviews, and referrals and triage as necessary.
Assists staff in medical and psychological management of consumer in treatment, assists in evaluating acute medical problems.
Attends professional meetings, workshops and classes; maintains knowledge of current and future needs/trends in nursing, substance abuse, and mental health.
The incumbent of this position must work well under pressure, meeting multiple and conflicting deadlines. The incumbent shall at all times demonstrate cooperative behavior with colleagues, supervisor, and consumers.
Performs other job-related duties as assigned.
NECESSARY KNOWLEDGE, SKILLS, AND ABILITY
Familiarity with human resources policies and procedures.
Ability to report to work in a timely manner.
Knowledge of customer service concepts and practices.
Understanding and sensitivity to diverse cultures and lifestyles, as well as cross-cultural communication styles.
Knowledge of computer operations and programs such as MS Word and Excel.
Skill in operating personal computer utilizing a variety of computer software.
Skill in managing multiple priorities and tasks concurrently and meet deadlines.
Skill in oral and written communication.
Skill in establishing and maintaining cooperative working relationships with colleagues, supervisors, and consumers.
Ability to work independently as well as with teams.
MINIMUM QUALIFICATIONS (Education & Experience)
State of Alaska licensure as an Advanced Nurse Practitioner. Qualifies for DEA license (as allowed by law).
Above average communication and interpersonal skills with the ability to effectively administer written and verbal instructions.
Strong understanding and sensitivity to diverse cultures and lifestyles, with demonstrated experience working effectively with Alaska Native populations.
PREFERRED QUALIFICATIONS (Education & Experience)
Psychiatric specialty preferred.
Associate's degree in business administration or related field.
A combination of experience, education, and training that provides the required knowledge, skills, and abilities may substitute for degree requirements.
WORKING ENVIRONMENT
The physical demands described here are representative of those that must be met by an employee to successfully perform the essential functions of this job. Reasonable accommodations may be made to enable individuals with disabilities to perform the essential functions.
The work is generally sedentary, requiring routine walking, standing, bending, and carrying of items weighing less than 25 lbs. The majority of work is performed in an office setting with a wide variety of people with differing functions, personalities, and abilities. The office is a non-smoking facility with outside smoking areas. The work requires local travel between various program components of FNA which may involve exposure to extreme weather conditions. Works in an environment where protection of consumer confidentiality is essential. Personal Protective Equipment will be provided where/when needed.
SPECIFICATIONS
Supervision Received:
Position receives direct supervision from immediate supervisor; however, incumbent is expected to effectively perform day-to-day activity as denoted within job description. Work will be monitored through weekly meetings, monthly reports, and regular communication with your supervisor. General guidelines for operations are based on program requirements and the general policies and procedures of FNA.
Supervision Exercised:
No supervision requirements for this position.
Position Impact:
Impact at the program level is high. Program's level of compliance with program standards is directly affected by the effective performance of duties, especially as they relate to providing program services.
Contacts:
Contacts may include, and not limited to, volunteers, organizational staff, consumers, and outside agencies.
ACKNOWLEDGMENT STATEMENT
This Job Description describes the essential functions and qualifications. It is not an exhaustive statement of all the duties, responsibilities, or qualifications of the job; and management has the exclusive right to alter this job description at any time without notice. Incumbent(s) may not be required to perform all duties listed and may be required to perform additional, job-related duties. This document is not intended to exclude modifications consistent with providing reasonable accommodation for a disability.
This position will (or may) require you to frequently (or incidentally) drive your personal vehicle for FNA business. Per FNA's automotive insurance policy, in order to drive a FNA-owned vehicle, an individual must be at least 21 years of age. In order to drive a FNA-owned vehicle with consumers in the vehicle, an individual must be at least 25 years of age. No employee may transport a FNA consumer in a personal vehicle.
Continued employment status will be contingent upon satisfactory completion of a criminal background investigation and the pre-employment drug testing process. Where required, continued employment status (post job offer) will be contingent upon employee providing certification of annual tuberculosis (TB) screening and medical certification that employee does not, because of infectious or communicable disease, pose a direct threat or significant risk to the health and safety of program participants or others in the workplace.
Notice: All employment at the Fairbanks Native Association (FNA) is "at will." This means the employee or FNA may terminate employment at any time and for any reason. Unless specified in writing, no duration of employment is expressed or implied for this position. Your signature indicates that you have read this Job Description and understand the essential functions of and qualifications for the job.
To learn more and apply
Contact: Human Resources Phone: 907.452.1648 Email: hr@fairbanksnative.org
See above
See above
See above