Clinical Supervisor/Therapist - Ramsey Place, Grants Pass, OR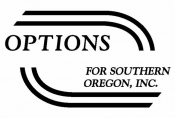 View the Website
Options for Southern Oregon
Behavioral Health Professional
Grants Pass, OR
June 8, 2017
Clinical Supervisor/Therapist – Ramsey Place
ID: 2017-1520
# of Openings: 1
Job Locations: US-OR-Grants Pass
Category: Residential Treatment Programs
Department: Residential Treatment Facilities - Ramsey Place
Overview:
Full-time position; Hours flexible with some evening and weekend work.
Located in our secure residential treatment program for adults with mental-health disorders and co-occurring disorders. Provides clinical recovery-focused services to clients with serious persistent mental illness (SPMI) and co-occurring disorders.
Responsibilities:
Performs diagnostic assessments and formulates diagnoses. Develops individual service plans in conjunction with the client and members of the treatment team. Completes service plan updates and assessment updates. Provides clinical oversight, direction and education to program staff. Works in collaboration with the program manager. Provides direct mental health services including, but not limited to, psychotherapy, behavioral health counseling, and/or mental health skills training to individuals or groups of individuals. Successful candidate may be asked to provide these services in-house, in the community, or other sites as deemed appropriate and therapeutic.
Qualifications:
Candidate must possess a graduate degree in a behavioral science, an understanding of co-occurring disorders and related experience. Two years post-master's experience required to meet qualifications under Medicaid for Clinical Supervisor. Professional licensure (LCSW, LMFT, LPC or clinical psychologist) preferred. Computer proficiency required to use Electronic Health Records. Must successfully complete state-required background and DMV checks. Candidate must be able to work independently and flexibly, under general supervision.
Company Overview:
Options for Southern Oregon is a private non-profit organization. We serve people of all ages who have mental health needs. Our holistic approach addresses housing, advocacy, community integration, crisis intervention, therapy, co-occurring issues, education, work, and economic well-being. We foster the development of mental and emotional health in children, adults, and families, and support the participation of our clients as respected members of the community. We employ 350 people in 11 locations in Grants Pass and Medford.
Pay is competitive and commensurate with experience. Options for Southern Oregon provides robust benefits for our employees: 24 hours of paid time off per month to start, family medical, agency-paid employee dental, retirement plan with 6% match, life and accidental death and dismemberment, long term disability; family dental and voluntary life are available.
How To Apply:
Please visit our website at www.optionsonline.org to complete the online application process, or call 541-476-2373.
See above
See above
See above