Internal Medicine Physician, Santa Rosa, CA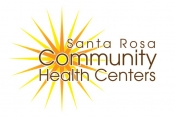 View the Website
Santa Rosa Community Health Centers
Physician
Santa Rosa, CA
June 9, 2017
Santa Rosa Community Health Centers is one of the best organizations you'll ever work for! We're one of the best community health centers in the heart of beautiful Sonoma County, with nine locations that treat more than 50,000 people a year. We're also a great place to work voted "Best Place to Work" two years in a row. You'll be part of a passionate team where people's voice is heard and valued, with plenty of opportunity to do what you love. With two on-site residency programs, you'll also enjoy professional growth and mentoring opportunities unique to a teaching health center. We prioritize work-life balance and offer a generous benefits package, too. Come join our team!
SRCHC is seeking a mission minded Full-Time Internal Medicine Physician working a .8-1.0 FTE to join the Santa Rosa Community Health Centers medical leadership team who wants to make a difference. FUNCTION: The Internal Medicine Physician provides comprehensive primary care to all patients seeking care at the Santa Rosa Community Health Centers. He or she will provide community based primary care as part of a patient centered medical home team.
SPECIFIC TASKS/DUTIES INCLUDE:
Provides for the diagnosis and treatment of health center patients within the scope of his/her license to practice medicine.
Provides follow-up on patients seen including chart notations, lab review, and referrals to specialists.
Maintain adequate documentation of all patients seen, including follow-up and referral utilizing the problem-oriented record system and SOAP note format in the electronic medical record.
Participates in Provider meetings, QA meetings, and other professional activities as requested by the Medical Director.
Meets regularly with the Medical Director to review patient care issues and provides input into the development of treatment guidelines and protocols.
Provides back-up for mid-level providers on site or by phone during the day or after hours when on call.
MINIMUM REQUIREMENTS:
Active California (Internist, MD) License and good standing with the Medical Quality Control Board of the State of California.
Fluency in Spanish and English (speak, read, and write) preferred.
Ability to communicate clearly and effectively through verbal, written, and electronic means.
TO APPLY: Visit our website at www.srhealthcenters.org and click on Careers, Work at SRCHC or Contact Alyson Escallier at alysone@srhealthcenters.org
See above
See above
See above