Athletic Trainer (6A High School), Salem, OR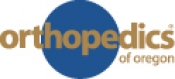 View the Website
Hope Orthopedics of Oregon
Professional
Salem, OR
June 9, 2017
Hope Orthopedics of Oregon is recruiting for Certified Athletic Trainers to provide services at local Salem-Keizer Oregon area 6A high schools, a private high school and in outreach settings. Positions available from this recruitment are for two high schools and on-call.
DUTIES:
Our Certified Athletic Trainers are the primary and often sole caregiver providing superior rehabilitative care to injured high school athletes. Duties include prevention, evaluation, documentation, education, immediate care, referrals, coordination of care of athletic injuries and communicating with coaches, athletes and their parents.
Our ideal candidate has:
Bachelors of science degree in a related field
NATA certification
CPR certification
Registered in the State of Oregon
Sports performance experience
Exceptional interpersonal communication skills
Proven ability to collaborate, effectively communicate, work independently
Outstanding customer service
Mobility, strength, visual and auditory acuity adequate for immediate response to athletes' needs
Ability to pass background check
To Apply: Please download our application at http://www.hopeorthopedics.com/careers. Submit your application with resume and cover letter to Careers@HopeOrthopedics.com or fax to (503)316-3780.
See above
See above
See above