Assistant Director of Human Services, Placerville, CA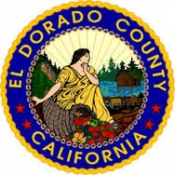 View the Website
County of El Dorado
Assistant Director
Placerville, CA
June 9, 2017
The County of El Dorado is conducting this recruitment to fill one (1) full time vacancy in the Health and Human Services Agency, Child Welfare Services located in Placerville, CA. It will also establish a list which may be used for up to three months to fill future full time, part time, and extra help vacancies throughout the county.
A Training and Experience evaluation may be utilized to determine an applicant's ranking for referral to specific vacancies. Based upon the information and materials provided in the application, the applicant's education, training and experience will be evaluated using a pre-determined formula.
DEFINITION
Under general direction, assists the Director of Human Services in planning, directing, organizing, and coordinating the programs and activities of the Human Services Department; acts as liaison between the Child Welfare Services and the County; acts on behalf of the Director of Human Services during absences.
DISTINGUISHING CHARACTERISTICS
This classification reports directly to the Director of Human Services. The incumbent assists in policy development, program planning, fiscal management, administration and operation of the Human Services Department and is responsible for managing the day-to-day activities of the department through subordinate supervisors and lead personnel. The incumbent is also assigned division head responsibility for either the Community Services or Social Services division. This class is distinguished from the Director of Human Services in that the latter is a Department Head with responsibility for overall policy development, program planning, fiscal management and operation of the Department.
Examples of Essential Functions:
Assists the Director in developing and implementing goals, objectives, policies, procedures and work standards for the Department of Human Services Community Services or Social Services Division; prepares and administers program budgets for assigned areas of responsibility.
Assists the Director in planning, organizing, directing and coordinating the activities and programs of the department.
Reviews and analyzes legislation, regulations and directives to determine their impact on program goals and objectives, program administration and the community; ensures that assigned programs operate in compliance with county, state and federal rules and regulations.
May serve as the Director of the El Dorado County Area Agency of Aging.
May act as liaison between the In-Home Supportive Services (IHSS) Public Authority and the County; assists in the development of Public Authority policies and procedures.
May supervise the planning and implementation of the Home of Elder and Adult Resource Team (HEART) (including Public Guardian, Multipurpose Senior Services Program (MSSP), Linkages, In-Home Supportive Services (IHSS), and Adult Protective Services (APS)).
May supervise the planning and implementation of senior nutrition programs.
Develops and implements management systems, procedures and standards for program monitoring and evaluation; recommends procedural modifications.
Plans, assigns, supervise, review and evaluate the work of subordinate staff; trains staff in work procedures.
Interviews candidates for vacant supervisory, lead and line staff positions and make hiring recommendations to the Director of Human Services; evaluates the performance of subordinate personnel and makes appropriate recommendations.
Identifies funding sources and prepares or directs the preparation or grant applications and proposals.
Administers Title III Senior Programs, including fiscal reporting and program accountability.
Prepares resolutions for the Board of Supervisors' consideration; represents the department before the Board of Supervisors, governmental agencies and community groups.
Develops cooperative relationships with other county departments, community agencies, and other public and private jurisdictions in order to develop cooperative and effective working relationships.
Oversees the department in the absence of the Director of Human services.
Attendance and punctuality that is observant of scheduled hours on a regular basis.
Performs other duties as assigned.
Education & Experience Requirements:
Where college degrees and/or college course credits are required, degrees and college units must be obtained from a regionally accredited college or university. Courses from non-regionally accredited institutions will not be evaluated for this requirement.
Equivalent to graduation from a four (4) year college or university with major coursework in social services, business or public administration or a related field AND four years of management level experience in a social services setting which must have included administration, budget and program development, and the direction of staff. Professional level experience working directly with geriatric and physically and/or functionally impaired adults is desirable.
Other Requirements:
Must possess a valid driver's license.
See above
See above
See above