Clinical Nurse Specialist Cardiac, Greenbrae, CA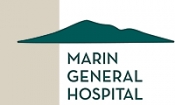 View the Website
Marin General Hospital
Nurse
Greenbrae, CA
June 10, 2017
There has never been a better time to work at Marin General Hospital! We have made great strides since returning to our roots as a community-owned hospital. As Marin County's ONLY resource for a wide range of essential services, it is our mission—and our passion—to excel in every medical specialty. We attract the finest physicians and employees who appreciate having the best of both worlds: the resources and medical sophistication of an academic medical center combined with the personalized, caring touch of a stand-alone community hospital.
We have an exceptionally collaborative team that adheres to the highest service excellence standards to ensure that we all do our best for the good of our patients, and it shows through the numerous awards and certifications we've earned.
Marin General Hospital currently has an opportunity for a Clinical Nurse Specialist – Cardiac Unit. The Cardiac Clinical Nurse Specialist performs as an expert clinical practitioner with primary responsibility for enhancing the care of patients admitted to MGH with cardiac diagnoses. The position is responsible for a broad range of activities that include patient/family education, on-unit consultation for nursing staff, development of educational programming, cardiac database management, support and coordination of medical staff committees and development and maintenance of cardiac clinical paths. Maintains collaborative relationships with appropriate community organizations and committees.
QUALIFICATIONS:
Minimum 3 years experience in critical care nursing with recent experience in cardiovascular surgical nursing.
Knowledge of pathway development, data management and data analysis required.
Effective verbal, non-verbal and written communication skills.
Ability to manage change through collaborative and positive leadership skills.
EDUCATION
Graduate of accredited School of Nursing with Master's degree in nursing
LICENSE/REGISTRATION/CERTIFICATION:
Current California Registered Nurse License
Current California Clinical Nurse Specialist License
Current BLS-HP (American Heart Association only)
Current ACLS Provider (American Heart Association only)
We invite you to apply! Marin General Hospital offers full-time and part-time employees a generous benefits package that includes no-cost premiums for health, dental & vision. In addition to the 403(b) plan, we offer a company-funded retirement plan. We pride ourselves in a safe, healing and caring work environment. Visit us at www.maringeneral.org
Apply here: https://chm.tbe.taleo.net/chm03/ats/careers/requisition.jsp?org=ACS&cws=1&rid=7788
Contact: Mary Anne Hebert, Recruiter 415 925 7073 hebertm@maringeneral.org
See above
See above
See above