Infection Prevention Specialist, Greenbrae, CA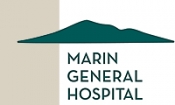 View the Website
Marin General Hospital
Professional
Greenbrae, CA
June 10, 2017
There has never been a better time to work at Marin General Hospital! We have made great strides since returning to our roots as a community-owned hospital. As Marin County's ONLY resource for a wide range of essential services, it is our mission—and our passion—to excel in every medical specialty. We attract the finest physicians and employees who appreciate having the best of both worlds: the resources and medical sophistication of an academic medical center combined with the personalized, caring touch of a stand-alone community hospital.
We have an exceptionally collaborative team that adheres to the highest service excellence standards to ensure that we all do our best for the good of our patients, and it shows through the numerous awards and certifications we've earned.
Under supervision of the Infection Prevention Coordinator implements and monitors the Infection Prevention and Control Program of Marin General Hospital. Assists in coordinating hospital activities directed toward the surveillance, prevention, and control of infection to minimize the risk of acquiring new infection for patients, staff, and community. Also assists in the collaboration process to maintain compliance with standards and regulations pertaining to infection control of accrediting and governing authorities.
EDUCATION
Masters in Public Health, Bachelors Degree in Nursing/Health/Biology or related field is preferred. Must complete APIC-Infection Control Basic Course within eight months of hire.
EXPERIENCE
5 years clinical experience in acute healthcare setting required. 2-3 years' experience in infection control preferred.
PREREQUISITE SKILLS
Required
Ability to work collaboratively with hospital staff, physicians, and external organizations
Understanding of adult learning theory, management theory, and project or change implementation
Demonstrated oral and written communication skills
Demonstrated ability to develop, organize, and lead projects under the supervision of the Infection Prevention and Control Committee
Ability to review and/or revise policies and procedures based on current scientific evidence and/or best practice information
Preferred
Skills in data management, collecting, analyzing, and presenting data to groups and individuals
Knowledge of TJC, CMS, OSHA, and Title 22 regulations: specifically related to infection control, sharps safety, blood-borne pathogens, and the management of medical waste
Clinical expertise and understanding of the nursing process to effectively evaluate the quality of care
Understands basic medical microbiology and the mechanisms for transmission of infection
Knowledge of the overall organization, departmental priorities, performance improvement, risk management, and methods of cost containment
Ability to effectively turn data into information needing to be presented to varying offices
Education & Certifications:
Master's in Public Health or Bachelors in Nursing, Health, Biology or related field required.
Active CA Registered Nurse License, or comparable license in a related health care field such as CLS/MT(ASC), D.P.M., M.D is desirable but not required
Must complete APIC-Infection Control Basic Course within eight months of hire.
CIC preferred. (CIC-eligible candidate must successfully complete the CIC exam within 6 months of hire).
We invite you to apply! Marin General Hospital offers full-time and part-time employees a generous benefits package that includes no-cost premiums for health, dental & vision. In addition to the 403(b) plan, we offer a company-funded retirement plan. We pride ourselves in a safe, healing and caring work environment.
Apply directly here: https://chm.tbe.taleo.net/chm03/ats/careers/requisition.jsp?org=ACS&cws=1&rid=8523
Contact: Mary Anne Hebert, Recruiter 415 925 7073 hebertm@maringeneral.org
See above
See above
See above