Clinical Education Specialist, Greenbrae, CA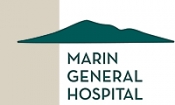 View the Website
Marin General Hospital
Nurse Educator
Greenbrae, CA
June 10, 2017
There has never been a better time to work at Marin General Hospital! We have made great strides since returning to our roots as a community-owned hospital. As Marin County's ONLY resource for a wide range of essential services, it is our mission—and our passion—to excel in every medical specialty. We attract the finest physicians and employees who appreciate having the best of both worlds: the resources and medical sophistication of an academic medical center combined with the personalized, caring touch of a stand-alone community hospital.
We have an exceptionally collaborative team that adheres to the highest service excellence standards to ensure that we all do our best for the good of our patients, and it shows through the numerous awards and certifications we've earned.
Marin General Hospital's Education Department currently needs a Clinical Education Specialist. The Clinical Education Specialist performs as an expert clinical practitioner for enhancing the care of patients admitted to MGH, with primary responsibility over assigned specialty unit(s). The position is responsible for a broad range of activities that include on-unit consultation for nursing staff, development of educational programming and online courseware, and auditing of staff competencies with a focus on providing safe patient care, evidenced-based practices, quality improvement, and excellent patient experience. Maintains collaborative relationships with all MGH Directors, Managers, staff, physicians, and appropriate community organizations and committees. Enhance quality and patient safety.
EXPERIENCE:
Five or more years experience in an acute care setting
Experience in healthcare education required
Demonstrate bedside clinical patient care expertise
Compassionate and have excellent communication and teaching skills
Ability to teach the staff, patients and families how to care for condition and illness. This position is not a patient care position
Ability to work collaboratively with physicians, hospital staff and external organizations
Project management skills and experience
Computer applications: Word, excel, power point, publisher
Health Stream applications and knowledge preferred
Heart Code applications preferred
PREREQUISITE SKILLS:
Must have a good working knowledge, ability to communicate and educate: The California Nurse Practice Act, The Joint Commission rules and regulations (TJC), Nursing Quality Indicators, Evidence Based Best Practices and Nursing Documentation.
Ability to positively engage and educate in a one-on-one and group presentation setting, and create effective educational materials and competencies using various resources and computer applications.
Demonstrated experience exercising initiative, creativity, resourcefulness, and flexibility in the education of hospital staff related to the objectives and strategic plans for the hospital.
Ability to research, interpret, and analyze data from hospital specific applications, and produce solutions to improve processes. Advanced skills required for data reporting and data modeling utilizing Microsoft Office Suite applications and other data management software.
Ability to carry out and present research projects as needed.
Ability to handle stress, and effectively work with physicians, management, and patient care staff in support of special projects and auditing.
Must have strong leadership skills, be compassionate, and have excellent bedside skills.
A working knowledge, and able to educate on, electronic medical record nursing documentation.
EDUCATION:
Bachelors of Science in Nursing required.
Masters Degree in Nursing highly preferred.
A Clinical Nurse Leader or Clinical Nurse Specialist designation will make you a top candidate
LICENSE/REGISTRATION/CERTIFICATION:
Current California Registered Nurse License.
Current clinical specialty certification
Current BLS
Current ACLS
ACLS and BLS instructor certification preferred
Clinical Education Specialty Certification preferred
Nursing Professional Membership preferred
We invite you to apply! Marin General Hospital offers full-time and part-time employees a generous benefits package that includes no-cost premiums for health, dental & vision. In addition to the 403(b) plan, we offer a company-funded retirement plan. We pride ourselves in a safe, healing and caring work environment.
Apply to: https://chm.tbe.taleo.net/chm03/ats/careers/requisition.jsp?org=ACS&cws=1&rid=8436
Contact: Mary Anne Hebert, Recruiter 415 925 7073 hebertm@maringeneral.org
See above
See above
See above