Assistant Unit Manager, Greenbrae, CA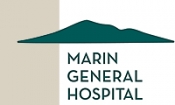 View the Website
Marin General Hospital
Nurse Management
Greenbrae, CA
June 10, 2017
There has never been a better time to work at Marin General Hospital! We have made great strides since returning to our roots as a community-owned hospital. As Marin County's ONLY resource for a wide range of essential services, it is our mission—and our passion—to excel in every medical specialty. We attract the finest physicians and employees who appreciate having the best of both worlds: the resources and medical sophistication of an academic medical center combined with the personalized, caring touch of a stand-alone community hospital.
We have an exceptionally collaborative team that adheres to the highest service excellence standards to ensure that we all do our best for the good of our patients, and it shows through the numerous awards and certifications we've earned.
Marin General Hospital is seeking Assistant Unit Managers for the following areas: Cardiac Specialty Unit, Emergency Department, Intensive Care Unit, Medical Unit, Psyche Acute, Surgery & Surgical Pavilion.
The Assistant Unit Manager (AUM) is a frontline manager and supervisor that directs staff to ensure a safe, patient-centered environment. The AUM is a member of the clinical team and serves as a coach, resource and support to the direct patient care staff. The AUM utilizes discretion and independent judgment in providing supervision and oversight to a team of licensed and unlicensed nursing personnel during an assigned shift. The AUM is part of, and collaborates with, the leadership team (Manager, Director, Administrative Nursing Supervisor and other AUMs), to ensure continuity of care is provided from shift-to-shift. The AUM serves as a role model and provides a positive influence to facilitate change when new directives and initiatives are rolled out. This role utilizes interpersonal skills to maximize customer service in a manner that supports excellence in patient experience, evidence based safe patient care, and professionalism. The AUM contributes to a work environment of caring and cooperation among a culturally diverse workforce and patient population.
Experience:
Must meet minimum Clinical Nurse II requirements
Two years of full time direct patient care experience with increasing responsibilities
At least one year concurrent experience in specific clinical care area of interest
Charge Nurse, Assistant Unit Manager (AUM) or Assistant Nurse Manager (ANM) experience highly preferred
Education and Certifications:
Current California State license as a Registered Nurse
BSN/BA/BS required; BSN within 5 years for qualified internal candidates.
MSN preferred.
BLS certification
ACLS certification in monitored areas
We invite you to apply! Marin General Hospital offers full-time and part-time employees a generous benefits package that includes no-cost premiums for health, dental & vision. In addition to the 403(b) plan, we offer a company-funded retirement plan. We pride ourselves in a safe, healing and caring work environment.
Apply Directly: Mary Anne Hebert, Recruiter at 415 925 7073 hebertm@maringeneral.org
See above
See above
See above