Mental Health Specialist, Seattle, WA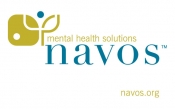 View the Website
Navos
Behavioral Health Professional
Seattle, WA
June 13, 2017
Mental Health Specialist
Inpatient Medical NU – Seattle, Washington
Department Inpatient Medical NU
Employment Type Full-Time
Minimum Experience Mid-level
Summary:
As part of a multidisciplinary team, the Mental Health Specialists provide general therapeutic procedures and personal care service for patients admitted to an acute care psychiatric treatment facility.
We are hiring for the following shifts;
Full Time Evenings
Full Time NOC Shift
Job Responsibilities:
Work collaboratively and cooperatively within the clinical team to create and/or maintain a therapeutic environment that respects cultural, ethnic, and lifestyle differences of patients, visitors, and staff.
Demonstrate respect in approach to providing care to patients and provide therapeutic care with knowledge of psycho-social development over the lifespan.
Attend to the personal care needs of patients.
Assess the milieu and intervene to provide a safe and therapeutic environment and demonstrate responsiveness to medical and psychiatric emergencies.
Implement and document treatment strategies as outlined in the patient treatment plan.
Utilize least restrictive alternatives consistently and appropriate verbal and/or physical intervention when managing assaultive or potentially assaultive patients.
When assigned, effectively facilitate patient group education.
Complete documentation in a timely, legible and therapeutic manner
Education, Experience, and Certification:
Associate Degree/CNA License with two years' experience in a psychiatric/medical setting or High School Diploma or equivalent with four years' experience in a psychiatric/medical setting required. Must possess or be able to obtain a Washington State Agency-Affiliated Counselor Registration Current First Aid and CPR certification
King County Food Handlers Permit (the Agency will provide on-site training opportunities). New graduates welcome.
Bachelor Degree in Behavior Sciences a plus
Any job offer will be contingent upon the results of an updated background investigation.
At Navos, we offer a healing home for children, young people and adults who might be underserved, overlooked or otherwise at risk of falling through the cracks. Our mission is to transform the quality of life for people vulnerable to mental illness and substance use disorders by providing a broad continuum of care. We believe that diversity, inclusion and equity are vital to living our values and achieving our mission.
Click HERE to apply.
See above
See above
See above