Manager of Imaging Services, Vancouver, WA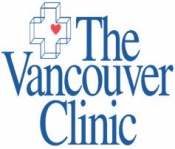 View the Website
The Vancouver Clinic
Manager
Vancouver, WA
June 13, 2017
Manager of Imaging Services
87th Ave
Vancouver, WA
Are you seeking a career with a health system that is on the move? Can you picture yourself in a career at a state-of-the-art clinic facility? Would you like to join a practice that has been serving the community of SW Washington for 80 years? If you answered "yes" to any of the above, check out this opportunity!
Imaging Manager
The imaging manager is responsible for the administration and execution of daily operations for all modalities (ultrasound, CT, MRI, etc.) and staff of the Imaging department. Responsible for meeting strategic initiatives. Exhibits a personal and professional commitment to quality management. Identifies, collects, analyzes, and presents information for resolution of operational problems within the department and reports recommendations.
Directs overall business operations to maintain standards of performance and meet key performance metrics as set by Director of Imaging in customer satisfaction, efficiency, profitability and growth. Executes operational plans in the most efficient manner possible. Supports achievement of key initiatives and reports progress and performance to Senior Management.
Delivers patient satisfaction: Seeks to understand needs of patients and doctors and works with staff to ensure customer needs are met or exceeded. Provides customer service support where needed on day to day issues. Communicates customer services issues and resolution to senior management.
Support of Quality and Safety: Works with lead technologists to ensure compliance with policies and procedures.
Employee Engagement: Actively builds trust and collaboration at all levels and ensures all staff members are treated with respect. Provides feedback to Director of Imaging and coaches direct reports.
Ensures technology infrastructure, including scheduling and radiology specific systems and medical equipment, are serviced and functioning properly.
Other duties as assigned.
Education
The successful candidate will have at least 3-5 years' experience managing a Radiology / Imaging Department preferably in a multi-specialty, ambulatory care setting. Graduate of an accredited program in radiological technology preferred. Current ARRT registry and Washington State license preferred. Bachelors degree in health or business administration or equivalent experience preferred.
Skills
Effective leadership skills required. Flexibility and dedication to team environment. Excellent customer service skills. Knowledge of accounting, purchasing, planning, organizing, sufficient to assume responsibility for budget development and operations of a Radiology department. Demonstrated ability to select, train, and develop qualified staff. Ability to assess the performance of individuals, establish performance standards, implement change, implement accountability and reward achievement. Demonstrated success in establishing, maintaining, and developing effective interpersonal relationships with a wide range of individuals at all levels of a large organization.
We offer a competitive wage and a comprehensive benefits package which includes insurance programs covering medical, dental, vision, life, long-term disability, paid time off, education reimbursement, and a 401(k) plan. We are proud to be an equal opportunity employer.
About Us
The Vancouver Clinic is the largest multi-specialty physician practice group in SW Washington where the professional staff builds lifetime relationships with our patients. We have over 250 providers and 1000 employees. Located in Vancouver, Washington just across the river from Portland, Oregon. We enjoy close access to a bustling suburban area and nearby mountains, ocean beach, and great school systems. We have been serving the SW Washington community for 80 years! We seek those who strive for excellence in patient care, seek challenges, embrace teamwork, and those who go out of their way to help others be successful.
See above
See above
See above