Mid-Level Provider - Wellness, Oakland, CA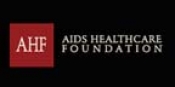 View the Website
AIDS Healthcare Foundation
Mid-level
Oakland, CA
June 14, 2017
Wellness Center Medical Provider– Oakland, California Healthcare Center
AIDS Healthcare Foundation is currently seeking a Part-Time Wellness Provider who will report to the Sr. Regional Program Manager and have daily reporting to the Medical Director for their outpatient clinics in Northern, California. This position works at our Oakland Wellness clinic on Mondays and Thursdays 2:00 pm-7:30 pm.
The ideal candidate must have prior outpatient/ambulatory clinical experience and be comfortable working in a fast pace environment and familiar with the underserved population.
Essential Duties & Responsibilities (Other duties may be assigned)
Monitors and examines Wellness Centers patients; this includes treating the patients in a timely manner, acting as a medical resources, and providing guidance as needed. Provides STD treatment.
Performs targeted physical examinations and preventive health measures within prescribed guidelines and according to policy and procedure manual.
Orders, interprets and evaluates diagnostic tests to identify and assess patient's clinical problems and health care needs.
Utilizes electronic medical records system to document patient care.
Prescribes medication for treatment of STD's and Post Exposure Prophylaxis.
Education and/or Experience:
Nurse Practitioner/Physician Assistant Candidates: Master's Degree and/or completion of certificate program in appropriate field; or two to four years related experience and/or training; or equivalent combination of education and experience.
Other Skills & Abilities/Qualifications:
Must be comfortable working in an environment with the LGBT/Q Community
Bilingual English/Spanish a plus.
Certificates, Licenses and Registrations:
Valid RNP/ Physician Assistant License or Advanced Practice Nursing License in the State of California
To apply directly to this position click on this link https://careers-aidshealth.icims.com/jobs/6458/mid-level-provider%2c-wellness---part-time/job
See above
See above
See above