Outpatient Program Manager, Portland, OR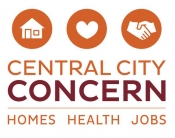 View the Website
Central City Concern
Behavioral Health Professional
Portland, OR
October 19, 2017
The Recovery Center is an Intensive Outpatient Substance Use Disorder Treatment Program. CCCRC provides a variety of outpatient evidence-based substance use disorder treatment services to a diverse community of individuals and offers multidisciplinary supports for medication supported recovery, peer case management, and mental health. CCC Recovery Center also collaborates with community providers, including primary care and housing services.
The Program Manager oversees the day to day clinical and administrative operations delivered by CCC Recovery Center. This position will provide clinical supervision to the outpatient counselors and supervision to the administrative staff. The Program Manager will also participate in program development, process improvement and implementation in collaboration with the Director of Outpatient Substance Use Disorder Services. This position utilizes data to manage outcomes and continuous quality improvement and supports clinical staff in ensuring that documentation and caseload standards are maintained. The Recovery Center is a pivotal program of CCC's continuum of care and works closely with both residential and withdrawal management programs to ensure a seamless transition along the continuum.
TITLE: Program Manager
DEPARTMENT: CCC Recovery Center
REPORTS TO: Director of SUDS Outpatient Services
HOURS: Monday-Friday, 8:00am-5:00pm
SALARY: $50,049-$58,808/Annually-DOE
MINIMUM QUALIFICATIONS:
CADCII, CADCIII or MAC with a minimum of two (2) years direct substance use disorder counseling experience. Minimum of two years supervisory experience in a clinical setting.
Master's degree in human service, public health, or public administration field, or equivalent preferred.
Must meet CCC privileging requirements as required by FTCA.
If in recovery, must be able to document continuous abstinence for the past two years.
Must embrace the mission and philosophy of recovery and client centered treatment.
Experience working with dually-diagnosed individuals preferred.
Will be required to carry an agency cell phone for work use. Cell phone will be provided by Central City Concern.
Must possess a current driver's license, access to a vehicle, qualify as an Acceptable Driver as designated in Central City Concern's Fleet Safety policy. Must pass an initial drivers training within 60 days of being an approved driver and continued recertification training. Must maintain vehicle insurance coverage of a minimum of $100,000/$300,000 personal auto liability coverage.
Must pass a pre-employment drug screen, TB Test, and background check.
The OAR prohibits A&D program staff from having within the previous 3 years a DUI conviction or diversion, a felony conviction, or a conviction under the Uniform Controlled Substances Act.
Must be able to work variable hours.
Physical ability to bend, stoop, kneel, squat, twist, reach, pull and lift heavy objects.
Must adhere to agency's nondiscrimination policies.
Ability to effectively interact with co-workers and clients with diverse ethnic backgrounds, religious views, political affiliation, cultural backgrounds, lifestyles and sexual orientations, and treat individuals with respect and dignity.
For more information about this position, Central City Concern, and to apply, please visit:
Central City Concern is a second chance employer and complies with applicable laws regarding consideration of criminal background for employment purposes. Government regulations, contractual requirements, or the duties of this particular job may require CCC to conduct a background check and take appropriate action to address prior criminal convictions.
See above
See above
See above