Psychiatric Nurse Practitioner (ARNP), Bremerton, WA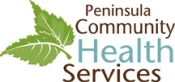 View the Website
Peninsula Community Health Services
Nurse Practitioner
Bremerton, WA
November 2, 2017
Psychiatric Nurse Practitioner (ARNP)
Provide psychiatric evaluation, medication management, follow-up and consultation to patients individually and jointly with team members. To become an integral part of the treatment team, assuring adequate initial and ongoing assessment. To assist in providing resources to medical staff for all of psychiatry. Also to improve the operations of PCHS in support of its stated mission: providing accessible, affordable, compassionate, quality health care services for our communities by performing the following duties.
Qualifications: Washington State Licensed ARNP with Psychiatry specialty.
Please send resume to sechesbrough@pchsweb.org or go to our website at www.pchsweb.org.
See above
See above
See above