Health Information Security Officer, Tulalip, WA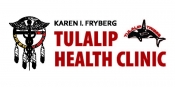 View the Website
Tulalip Health Clinic
Technical/Professional
Tulalip, WA
November 8, 2017
Health Information Security Officer
IN TULALIP, WA
Job Description
Job Title: Health Information Security Officer
Tribal Department: Health Informatics
Job Summary: The Security Officer will oversee all activity related to the development, implementation, and maintenance of compliance with the organization's policies and procedures involving the security, and access of electronic protected health care information. The Security Officer will understand train and enforce compliance with federal and state security and compliance laws as well as the organization's compliance plan. Security officer will work closely with Tulalip Health System and Tulalip Data Service Information Technology management and staff for development, maintenance and oversight of asset management plan for assets storing electronic protected health information.
Compensation: $50,668 - $52,187 annually
Education:
Bachelor's degree in technology with preference for advanced degree in related technical, audit, law or security field. Five (5) years' experience as Health Information Security or closely related field may be considered in lieu of degree.
​Experience:
Minimum of two (2) years' experience in a health care or business environment
Minimum of two (2) years' experience in an Information Security related role
Minimum of two (2) years' Experience with Office Applications
Minimum six (6) months Project management and change management
Prerequisites:
Current CPR/AID
Negative TB skin test or chest x-ray.
Must pass a Tier II background investigation.
Terms of Employment: This is a Regular Full-Time position requiring 40 hours per week or 2080 hours per year.
See above
See above
See above