Revenue Integrity Analyst, Vancouver, WA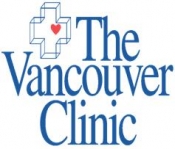 View the Website
The Vancouver Clinic
Professional
Vancouver, WA
November 10, 2017
Revenue Integrity Analyst
Are you seeking a career with a health system that is on the move? Can you picture yourself in a career at a state-of-the-art clinic facility? Would you like to join a practice that has been serving the community of SW Washington for 80 years? If you answered "yes" to any of the above, check out this opportunity!
The Revenue Integrity Analyst's responsibilities include evaluation and recommendation of processes related to revenue generation and reimbursement across the continuum of care and revenue cycle. Position will identify improvement opportunities and recommend Epic application best practices related to the revenue cycle. This will include collaborative work with operational managers to identify opportunities to streamline the charge capture process to ensure completeness and accuracy, working in tandem with revenue cycle leadership and the Information Systems Epic Support Team to identify and resolve recurring claim denials and workflow issues that slow or limit collection of amounts due.
I. ESSENTIAL FUNCTIONS AND RESPONSIBILITIES
Identify charges being missed and incomplete coding
Identify opportunities and work collaboratively with respective leaders to improve Epic and other revenue cycle processes in the following areas: registration, orders, referral and authorization, charge router, charge capture, claim denials, and self-pay collection. Work collaboratively with the Epic application team.
Assist the Training and Development team with development of scenario-based educational materials to improve the efficiency and effectiveness of the revenue cycle while maximizing revenue.
Identify Epic reporting that will inform decision making by leadership in the revenue cycle areas, assisting them in reaching their strategic goals. Work collaboratively with the Reporting and Analytics team.
Utilize Epic and other reporting methods to analyze charge data for patterns. Track and trend payor denials, and identify areas for improvement. Analyze root causes and make recommendations to optimize charges and minimize denials.
Review current workflow and advise best practice to properly complete Advance Beneficiary Notices when required for payment.
Assist financial leaders in resolving revenue variances as requested.
This job description reflects management's assignment of essential functions; it does not prescribe or restrict the tasks that may be assigned.
EDUCATION AND SKILLS
Bachelor's Degree or equivalent combination of education and/or work experience
Coding Certification required (RHIA, RHIT, CCS, or CPC)
Four (4) years of experience in Healthcare Revenue Cycle Operations
Two (2) years minimum experience using Epic software in a revenue cycle role
Epic Certification or proficiency in Resolute Professional Billing, Cadence and Prelude modules strongly preferred
Prior experience with implementation of Epic revenue cycle applications preferred
Prior experience with implementation of Experian Healthcare revenue cycle applications preferred
Proficient with Microsoft Office suite
Knowledge of regulatory billing requirements
Knowledge of healthcare Revenue Cycle functions
Good math skills
We offer a competitive wage and a comprehensive benefits package which includes insurance programs covering medical, dental, vision, life, long-term disability, paid time off, education reimbursement, and a 401(k) plan. We are proud to be an equal opportunity employer.
See above
See above
See above