RN II - Surgery CVOR, McHenry, IL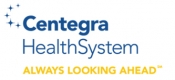 View the Website
Centegra Health System
Nurse
McHenry, IL
November 13, 2017
The RN is a registered nurse who independently plans and implements routine nursing care in predictable situations using established standards. The RN needs minimal supervision and is beginning to demonstrate leadership behaviors.
MINIMUM KNOWLEDGE, SKILL AND ABILITIES REQUIRED
Holds current IL license in good standing.
Completes 1000 hours of recent hospital experience in specialty or unit areas within the last 12 months or is able to demonstrate required competence.
Able to perform 95% of unit-specific skills and provide instruction to others on 80-90% of those skills.
Willingness to work in a team environment.
Analytical skills necessary in order to gather and interpret routine data, maintain patient records, organize workflow and prioritize patient needs.
Physical ability to perform functional requirements as detailed.
EOE M/F D/V
See above
See above
See above