Director of Operations, Portland, OR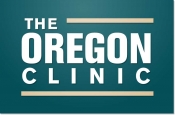 View the Website
The Oregon Clinic, PC
Director
Portland, OR
February 22, 2018
Over the past 23 years, The Oregon Clinic has grown from a small group of six medical practices with forty physicians, to one of the largest specialty medicine practices in the country. Today, The Oregon Clinic is a patient-centered, data-driven, professional medical and surgical specialty practice that serves patients throughout the Portland, Oregon metropolitan area and beyond with more than 250 providers spanning over 30 specialties.
The Oregon Clinic was named Oregon's #1 Top Workplace among large companies in The Oregonian's 2017 Top Workplaces Survey.
Join our Team!
The Oregon Clinic has an opportunity for an experienced management professional to oversee operations for 1-2 of our specialty groups, including our busy Pulmonary East clinic. The Director of Operations is responsible for staff leadership, operational effectiveness, customer service and quality assurance, strategic planning and delivery, and financial management of the group. The Director works directly with physician leadership in support of clinic initiatives. In addition, the Director of Operations acts as a clinic liaison to the TOC central director team and the hospital administration, and works with the CEO and other Directors on TOC-wide initiatives. The ideal candidate will have exceptional leadership, communication, teamwork, strategic planning, fiscal management, project management skills and at least 7 years of health care management at a director level.
The Oregon Clinic offers a competitive compensation package including outstanding benefits.
Requirements:
Minimum of 7 years of director level medical group practice management experience with preference for specialty experience.
Bachelor's degree in business, health care administration or related field is required.
Master's degree is preferred.
Ability to demonstrate outstanding collaboration, flexibility and teamwork.
Excellent office, project management and health care software skills.
Excellent management and leadership skills.
Excellent written and verbal communication skills.
Strong financial management: including ability to interpret, communicate and recommend improvement strategies around all aspects of clinic finances
Ability to create and maintain strong relationships with physicians, staff, central support, hospital administration, and other key players.
Commitment to quality patient care, process improvement and business growth.
Use this link to APPLY: https://recruiting2.ultipro.com/ORE1000TOCM/JobBoard/453e0dad-f942-424d-b332-7764015eca16/Opportunity/OpportunityDetail?opportunityId=188e53eb-4408-4187-8fe5-39cb790f74a5
This description is intended to provide only basic guidelines for meeting job requirements. Responsibilities, knowledge, skills, abilities and working conditions may change as needs evolve.
The Oregon Clinic is an alcohol and drug-free workplace and an EEO Employer. Offers are contingent on successful completion of drug and background screenings. Please note we follow Federal Guidelines regarding prohibited substances, even for those legal at the state level.
We are an Oregon Benefit Company: An Oregon benefit company is a type of corporation that considers its impact on society and the environment in the business decision-making process, in addition to earning a profit.
See above
See above
See above