Registered Nurse, Healdsburg, CA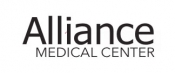 View the Website
Alliance Medical Center
Nurse
Healdsburg, CA
April 7, 2018
Alliance Medical Center is currently seeking a full time (40 hours), Registered Nurse (RN) for our fast paced health care centers in Healdsburg and Windsor, CA.
Local Applicants only, no relocation assistance provided
General Information
Location 1381 University Avenue, Healdsburg, CA 95448, United States
Employee Type Non-Exempt
Manage Others No
Contact Information
Name hr@alliancemed.org
Email hr@alliancemed.org
Description
Join an organization which is respected and well loved by the Community we serve!
This is a unique opportunity to share your work with an organization that cares for the community of Healdsburg, Windsor, Geyserville and beyond.
At Alliance Medical Center, we believe everyone deserves the highest quality care. We provide primary medical and dental care within a broad array of services - including prenatal, a teen center, all ages dental care, mental health, nutrition health services - that help our patients live healthier lives.
Our mission is to improve the health and wellness of our diverse communities. We provide accessible, caring, and high quality healthcare services. We are a recognized Federally Qualified Healthcare Center (FQHC) leader in improving the health of our communities. We are proud to serve a diverse population of approximately 11,000 predominantly Spanish speaking patients. AMC is proud to be eligible to recruit National Health Service Corps Scholars, Physicians, and Registered Nurses with student loan repayment needs with Highest HPSA Primary Care score 16!
Alliance Medical Center is currently seeking a full time (40 hours), Bilingual Registered Nurse (RN) for our fast paced health care centers:
What you will do at AMC:
Responsible for the direct and indirect medical care management of our patients, ensures optimum access for walk in and telephone triage patients seeking medical care or advice, participates in patient visits as instructed by the provider to improve patient flow, quality of patient care, and patient satisfaction
Participates as an integral member of the care team, assisting with medical assistant duties as needed
Notifies patients of test results and follow up plan as directed by medical provider, assists in patient referrals to specialists as needed, provides health education and resources to patients as appropriate, and provides case management of patients as requested by medical provider or per protocol
Direct nursing care as required by license standards of care, participates in infection control, utilization review, and quality assessment activities and analysis as directed by AMC's Director of Nursing
Requirements
The RN at Alliance Medical Center has the following qualities and skills:
Ethics: Works with integrity and ethically; upholds Alliance Medical Center mission and values
Adaptability: Able to deal with frequent change, delays, or unexpected events
Preferred skill: Bilingual in Spanish and English (read/write)
Must have: current California LVN or RN License and current CPR certification are required
Why AMC?
AMC is a place which nurtures our employees and is mission based – if you are looking for meaningful work, and want to work with the underserved community, this is the job for you! AMC offers a very competitive pay rate with a complete benefits package including medical, dental, vision, life insurance, vacation, sick leave, and retirement plan with a generous Employer Match! AMC is a mission driven organization and offers a unique opportunity to make a difference.
AMC's Highest Primary Care HPSA score is 16 and we are an eligible site for nursing loan repayment through the HRSA Nursing Loan Repayment Program!
Alliance Medical Center is an Equal Opportunity Employer. No third party recruiters please.
See above
See above
See above