Licensed Vocational Nurse (LVN), Healdsburg, CA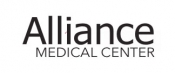 View the Website
Alliance Medical Center
LPN/LVN
Healdsburg, CA
April 7, 2018
Alliance Medical Center seeks LVN for our fast paced Clinic
Local Applicants only, no relocation assistance provided
General Information
Location 1381 University Avenue, Healdsburg, CA 95448, United States
Relocation Expense Covered No
Employee Type Non-Exempt
Minimum Experience 2 Years
Required Degree 2 Year Degree
Manage Others No
Contact Information
Name hr@alliancemed.org
Email hr@alliancemed.org
Description
Join an organization which is respected and well loved by the Community we serve!
This is a unique opportunity to share your passion and work with an organization that cares for the community of Healdsburg, Windsor and beyond.
At Alliance Medical Center (AMC), we believe everyone deserves the highest quality care. We provide primary care within a broad array of services that help our patients live healthier lives which includes medical, prenatal health, a teen health center, and all ages dental care.
Our mission is to improve the health and wellness of our diverse communities. We provide accessible, caring, and high quality healthcare services. We are a recognized leader in improving the health of our communities, are a Federally Qualified Healthcare Center (FQHC), and currently the #16th largest nonprofit organization in the North Bay.
Alliance Medical Center is currently seeking a Full Time, LVN:
What you will do at AMC:
The LVN is a Licensed Vocational Nurse that will coordinate care for specific patient populations (including high risk, complex clients) in order to improve access to needed health services and complementary social services. She/he will coordinate services and community support to improve patient health outcomes and reduce health care costs. The LVN is an integral part of the Care Team and works to support the Patient Centered Medical Home (PCMH) model.
Requirements
The LVN at Alliance Medical Center has the following qualifications and skills:
5+ years experience LVN and/or MA experience
2+ years Case management and/or Health Educator experience preferred
Bilingual in Spanish (written/verbal)
Experienced using EMR (Epic) Highly Desired
Microsoft Office computer skills
Great interpersonal communication skills
Why AMC?
Outstanding quality of life, safe and friendly family-oriented community, great pay, complete benefits package including vacation and 403(b) plan with employer match, and unique opportunity to make a difference.
AMC offers a positive work environment with a supportive management team, and dedicated, high performing care teams all close to local rivers, forested mountains and pristine coastlines to hike, bike, kayak, and fish!
AMC is proud to be an eligible NHSC qualified loan repayment site for HRSA nursing loan repayment (Highest HPSA Primary Care score is 16!).
Alliance Medical Center is an Equal Opportunity Employer. No third party recruiters please.
See above
See above
See above