Medical Director/Board-Certified Radiation Oncologist, Kennewick, WA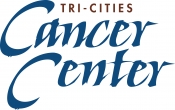 View the Website
Tri-Cities Cancer Center
Medical Director
Kennewick, WA
April 11, 2018
Medical Director/Board-Certified Radiation Oncologist
The Tri-Cities Cancer Center in Kennewick, WA is seeking a Medical Director/Board-Certified Radiation Oncologist to lead our rapidly growing comprehensive program. Qualified candidates will have leadership experience and proven professional expertise in all radiation oncology modalities. The Cancer Center serves a region of over 350,000 people and is the leader in Prevention, Early Detection, Cancer Treatment, and Survivorship in the area. The Center proudly holds both ASTRO APeX Accreditation and NAPBC Breast Center Accreditation.
A competitive compensation package will be offered to work in our expanded facility with state-of-the-art Varian equipment, a twenty-five year history of significant community support, and a growing region that boasts 300 days of sunshine per year.
Physician will serve as the Medical Director in partnership with the Clinic Director in leading our team of Radiation Oncologists, Nurse Practitioner, Naturopath, nurses, therapists, and staff to deliver exceptional patient care. The Medical Director will work to integrate and enhance the services provided at our facility with the surgical and medical oncology practices of our owner hospitals.
The successful candidate must have an interest in program development and have proven clinical, leadership, and interpersonal skills. As a member of the Administrative Team reporting to the CEO, Physician shall champion the organization and its clinical programs, be the liaison with referring physicians, regional and national services, the Foundation, and the region we serve.
Interested physicians should submit a cover letter and CV to: hr@tccancer.org or mail to Tri-Cities Cancer, Attn: Human Resources, 7350 W. Deschutes Ave., Kennewick, WA 99336. Open until filled. EOE m/f/d/v.
See above
See above
See above