Psychiatric Nurse Practitioner, Silverton, OR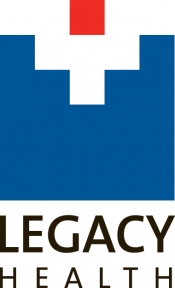 View the Website
Legacy Health
Nurse Practitioner
Silverton, OR
May 17, 2018
Psychiatric Nurse Practitioner
Legacy Woodburn Health Center
Legacy Medical Group is actively recruiting a Psychiatric Nurse Practitioner to join our team of Behavioral Health Providers at our Keizer & Silverton clinic locations. This position will provide evaluations including medication management & supportive therapy services. Our group practice includes other Psychiatric Nurse Practitioners and Therapists providing short and long-term care to patient's referred by our primary care partners. Our extended care team also includes care management services and has connection to resources within the larger Legacy Health System.
The ideal candidate will have an interest in managing complex patients, previous experience and a passion for collaborative care planning.
Silverton is an affluent small town with a charming agriculture community located 30 minutes from Salem, allowing lots of living options from urban to upscale rural depending on personal and family interests. The Oregon Coast is one hour west, Mt Hood is one hour north and the Columbia River Gorge is one hour to the east. This is truly an opportunity for a quality work environment and quality lifestyle.
Legacy Silverton Medical Center part of the Legacy Health system continues to build on its solid reputation of offering patient-centered, compassionate care; and has been at the center of the Silverton community for nearly 100 years. Consistently ranked in the 95th percentile for patient satisfaction by Press Ganey, Legacy Silverton Medical Center achieved a pinnacle endorsement when it was named one of America's top 100 hospitals by Solucient. This is truly an opportunity for a quality work environment and quality lifestyle.
Legacy is committed to delivering comprehensive and family-centered care with compassion and excellence. As we consider qualified candidates, we are committed to building a culture that values diversity and is reflective of those we care for.
If you have an interest in joining Legacy Health, and would like to find out more about this opportunity, please contact Mandie Thorson at 503 415-5454 or email mthorson@lhs.org. To apply for this position please visit our website www.legacyhealth.org/jobs and reference position number 17-1679.
Equal Employment Opportunity/AA/Veterans/Disabilities
See above
See above
See above