Public Health Nurse III, Santa Cruz, CA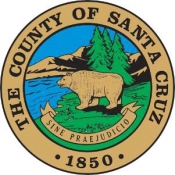 View the Website
County of Santa Cruz
Nurse
Santa Cruz, CA
May 21, 2018
THE JOB: Under the direction of the Public Health Manager, the Public Health Nurse III (PHN III) provides direct supervision to Public Health Programs and staff. The responsibilities for this position include overseeing the Public Health Programs functions and providing supervision; staff consultation; program coordination; and outreach and collaboration with Community providers and partners. The ideal candidate will have a minimum of one year of supervisory experience. The list established from this recruitment will be used to fill future full-time, part-time, substitute and extra-help temporary positions for various County departments during the life of the eligible list.
THE REQUIREMENTS: Any combination of training or experience which would provide the required knowledge and abilities is qualifying. A typical way to obtain the knowledge and abilities would be:
One year of experience performing duties equivalent to a Public Health Nurse II in Santa Cruz County.
SPECIAL REQUIREMENTS: Possess and maintain a valid California Class C Driver License AND possession of a valid California Registered Nurse License and a Public Health Nurse Certificate issued by the State of California. If licensed in another state, candidates may participate in the recruitment and examination process, however, must obtain the appropriate licenses issued by the State of California at the time of appointment.
HOW TO APPLY: Apply online at www.santacruzcountyjobs.com or mail/bring an application to: Santa Cruz County Personnel Department, 701 Ocean Street, Room 510, Santa Cruz, CA 95060. For information, call (831) 454-2600. Hearing Impaired TDD/TTY: 711. Applications will meet the final filing date if received: 1) in the Personnel Department by 5:00 p.m. on the final filing date, 2) Submitted online before midnight of the final filing date.
See above
See above
See above