Director of Finance, Bend, OR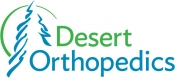 View the Website
Desert Orthopedics
Director
Bend, OR
May 23, 2018
Director of Finance
Reporting to the Chief Executive Officer, the Director of Finance will serve as the chief financial business partner of the executive team, and thought partner to the CEO. S/he will drive the financial vision, direction, guidance, and compliance to support successful operations. The Director will provide the leadership necessary to ensure the development of relevant business information, timely financial plans and reports to drive accountability and decision making, develop appropriate physician productivity and reimbursement systems, and manage the overall financial health of the organization.
Major responsibilities:
Develop and plan company financial objectives with CEO, including short- and long-range programs in budgeting, profit analysis, ROI project analysis, and accounting systems.
Implement and supervises financial practice management, accounting, and payroll processes across the organization.
With CEO, Director will select and deploy new accounting system, and will cost center departments, restructure financial reports, and develop long term accounting strategy.
May oversee business office operations and establish best practices for effective revenue cycle performance.
Direct financial accounting functions to ensure timely and accurate reporting of corporate financial information for informed decision making.
Manage the development of financial pro-formas and the due diligence for new practice acquisition, new services development, capital equipment purchase, and expansion plans.
Maintain excellent banking and investment officer relationships. Price and Analyze Loans.
Conducts regular Insurance Contract performance evaluations, analysis, negotiates and/or renegotiates all Insurance Contracts.
Ensures development and mentoring of staff within the department.
Basic Qualifications:
A proven financial leader with a minimum of Seven years financial management in health care; surgical physician practice experience preferred (in Groups with more than $15M in Revenue).
Undergraduate degree in Accounting or Finance; CPA or MBA preferred.
Experience working with an electronic medical record, accounting systems, databases, analytic systems, and other information technology systems.
MUST BE A WIZARD WITH EXCEL
Revenue Cycle experience a HUGE plus
Required education:
Bachelor's
Graduate Degree preferred.
Desert Orthopedics offers competitive compensation, great health benefits including 100% paid Medical for Employees, 401(k), profit sharing, and continuing education benefits.
Please send cover letter and CV to jenniferj@dobend.com
See above
See above
See above