Chief Financial Officer, Boardman, OR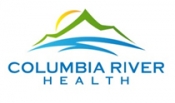 View the Website
Columbia River Health
Chief Financial Officer
Boardman, OR
May 24, 2018
CHIEF FINANCIAL OFFICER
GENERAL DESCRIPTION OF DUTIES AND RESPONSIBILITIES:
The Chief Financial Officer serves as the focal point for all financial operations for Columbia River Health (CRH) activities. Under the direction of the Chief Executive Officer, the Chief Financial Officer develops and executes financial policies and procedures. The Chief Financial Officer is directly accountable for the functions of the general ledger, payroll, accounts payable, accounts receivable, grants accounting, budget preparation, logistics functions, information management systems, and other operations as may be necessary. In the event there is no Accounts Payable Clerk, the Chief Financial Officer will assume the duties of that position.
SPECIFIC DUTIES AND RESPONSIBILITIES:
Provides oversight of office procedures and policies regarding billing and collections.
Develops and reviews all program budgets; coordinates and assists in such efforts as necessary.
Administers corporate retirement plan.
Performs semi-annual review of Community Health Center fringe benefit package for report to the Chief Executive Officer and the Board of Directors.
Works cooperatively and supportively with all other staff.
Performs other duties and responsibilities as assigned by the Chief Executive Officer.
Responsible for submitting and coordinating preparation of all financial reporting requirements including; Medicare/Medicaid Cost Reports, Federally Qualified Health Center (FQHC) cost report, the required data and finance reports for the Bureau of Primary Health Care, and internal financial management reports.
Manages the purchasing activities of CRH.
Manages cash flows, program transfers, and program generated revenues.
Manages, directs, and advises in maintaining the general ledger, accounts receivable, accounts payable, payroll, capital improvement plan, equipment replacement program, and all other accounting operations.
Maintains and provides for safeguard of all of CRH assets.
Maintains and coordinates depreciation schedules with auditors.
Performs semi-annual internal audit of fee schedules, billed charges, billing procedures, and reconciles with 10% of recorded file entries (coordinate with Accounts Receivable & Quality Assurance Coordinator).
Performs annual review of all contracts.
Implements and monitors compliance with current accounting policies and procedures. Analyzes and develops alternatives for changing policies and procedures that promote efficiency, control, and quality in the accounting process.
Reviews requests for capital expenditures, constructs business case, and presents to Chief Executive Officer with recommendations.
Reviews requests for personnel expenditures and makes recommendations to the Chief Executive Officer.
QUALIFICATIONS:
A Master's degree in Accounting, Public Health, or Business Administration or five years' preferred
Experience in accounting/bookkeeping.
Experience or demonstrated ability to supervise other staff members.
Knowledge of Oregon's Basic Health Plan, Community and Migrant Health Centers and Primary Health Care services.
To apply send resume and cover letter to Karla Jimenez at kjimenez@crhclinic.net
See above
See above
See above