NCQA Program Manager, San Francisco, CA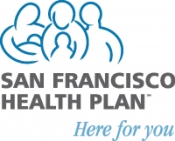 View the Website
San Francisco Health Plan
Manager
San Francisco, CA
May 31, 2018
NCQA Program Manager
US-CA-San Francisco
Job ID 2018-1344
Category Compliance and Regulatory Affairs
Type Regular Full-Time
Overview
Are you an experienced healthcare professional who is driven by helping organizations acheive their potential through collaboration and continuous improvement?
In this mission-critical role, you will be responsible for managing and leading activities associated with SFHP's NCQA Accreditation, ongoing monitoring and analysis of plan performance against the NCQA standards, and coordination of all NCQA-related activities across the organization to maintain and prepare for ongoing NCQA accreditation.
WHAT YOU WILL DO
Manage the overall accreditation processes and resources required to renew SFHP's accreditation status, including working with staff to ensure the submission of HEDIS and CAHPS data for the renewal survey.
Lead and coordinate the NCQA-impacted department communications and activities.
Transition SFHP's framework from obtaining NCQA accreditation as a project to an ongoing operational effort to maintain NCQA accreditation through the renewal process.
Evaluate, interpret and summarize accreditation guidelines on at least an annual basis and manage the process for accreditation activities, including communicating the changes in the standards from year-to-year and assist departments with updating policies, procedures, workflows, reports, etc., to comply with updated standards.
Identify the appropriate resources and accountabilities within departments involved with accreditation and ensure engagement by all impacted departments.
Conducts the ongoing evaluation and interpretation of accreditation standards to ensure compliance through department leads, reporting and measurement studies/ methodologies.
Facilitate project management and develop comprehensive accreditation work plans by establishing deliverables, accountabilities, and timelines.
Work in collaboration with the Compliance team to monitor activities for compliance with NCQA standards in conjunction with compliance activities related to compliance with state regulatory and contractual requirements.
Inform and train staff on changes in NCQA accreditation standards and tools.
Assists manager with budget related to NCQA expenses, including processing invoices and variance reports.
WHAT YOU WILL BRING
Bachelor's degree or equivalent work experience.
3-5 years of health care-related experience.
Possesses a strong quality improvement background that includes managed care and NCQA, specifically within the Medicaid and government-sponsored programs environments.
Technical knowledge of quality improvement, HEDIS and NCQA standards.
Demonstrated ability to manage, organize and analyze data.
Excellent interpersonal, written, verbal and presentation skills.
Demonstrated ability to lead a team to successful and timely achievement of organizational objectives.
Proficiency with software including the ability to create tables; merge documents; and develop graphics and PowerPoint presentations from notes.
Successful NCQA accreditation process completion and continuous process improvement experience in an NCQA setting highly preferred.
Experience analyzing and providing guidance on studies that go along with NCQA strongly preferred.
WHO WE ARE
Established in 1997, San Francisco Health Plan (SFHP) is a an award winning, managed care health plan whose mission is to provide affordable health care coverage to the underserved low and moderate-income residents in San Francisco county. SFHP is chosen by eight out of every ten San Francisco Medi-Cal managed care enrollees and its 145,000+ members have access to a full spectrum of medical services including preventive care, specialty care, hospitalization, prescription drugs, and family planning services. SFHP was designed by and for the residents it serves, and takes great pride in its ability to accommodate a diverse population that includes young adults, seniors, and people with disabilities.
San Francisco Health Plan is an Equal Opportunity Employer (EOE) M/F/D/V
Pursuant to the San Francisco Fair Chance Ordinance, we will consider for employment qualified applicants with arrest and conviction records.
See above
See above
See above