Family Physician, Yelm, WA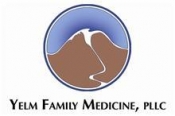 View the Website
Yelm Family Medicine
Physician
Yelm, WA
June 1, 2018
Rural/Suburban Independent Practice
Enjoy a quiet setting near the foot of Mt. Rainier
Yelm Family Medicine, located in the heart of Yelm, WA is looking for a BC/BE physician to join our practice. With over 18,000 patients and growing, we are looking for a new partner. Yelm is located 30 minutes southeast of Olympia and 30 minutes southwest of Tacoma and is one of the fastest growing regions of the state. We have a busy practice with 9 physicians who provide extended evening and weekend services. In addition to general family medicine, there is a wide variety of orthopedics, procedures, sports medicine, and minor trauma. Two of our physicians have a busy obstetrics practice and this is available, though not required. Hospitalist services are predominantly used for internal medicine and pediatric patients, but caring for your own patients is an option.
We are an independent group practice with an EHR, X-ray, CT, and lab on-site. Our beautiful new facility offers the latest technology, as well as an excellent management, nursing, and office team. Full or part time schedules are offered, as well as flexible evening or daytime hours. Wages are highly competitive. After 2 years of working as an associate, partnership opportunities are available with profit sharing and 401K.
Beautiful Pacific Northwest
Rural medicine with the convenience of local consultants 30 mins away.
Close to the mountains and ocean for year-round recreational activities and sports. Take a drive to Olympia, Seattle, or Portland for arts, wine tasting, and cultural diversity.
On-site PT/OT, massage therapy, podiatry, and certain specialists.
Contact Info
360.458.8115
Please contact one of our office managers and set up a time to speak with one of our partners about this great opportunity or email blongmire@yelmfamilymedicine.com
See above
See above
See above