Director, Corporate Integrity & Regulatory Compliance, Seattle, WA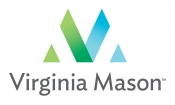 View the Website
Virginia Mason Medical Center
Director
Seattle, WA
June 1, 2018
Director, Corporate Integrity & Regulatory Compliance
Management | Fulltime - Regular | Seattle, WA, US | 40 hours per week
Job Number: 181140
Department: Corporate Integrity
Hours: 8:00 am - 5:00 pm
Honored as Top Hospital of the Decade by The Leapfrog Group, Virginia Mason in Seattle, WA, is internationally recognized as a preeminent organization that is focused on transforming health care. True to that vision, we spent this past decade creating and delivering a multitude of innovations. The results? Industry-changing process improvements and initiatives that have revolutionized our ability to eliminate waste, cut costs, and most importantly, improve the quality of services. Our commitment to Team Medicine and the transformation of health care is what built our reputation as a quality leader, and empowers us with the capability to provide rapid access to care through our Virginia Mason Production System.
As a key member of our leadership team, you will help to continually develop the results-driven initiatives that define our success and are transforming healthcare.
The Director of Corporate Integrity and Regulatory Compliance is responsible for development and implementation of internal monitoring and auditing plans and strategies to assess current state of organizational operations and processes and to ensure compliance with regulatory standards, revenue cycle compliance, internal operations, legislation, regulation, and internal policy related to accreditation and licensure. Development and implementation of risk assessment and compliance audit activities and integrated strategies for communication of expectations and reporting results are the key functions of this position, and include development of Board-level reporting.
Qualifications:
A Bachelor's degree in business administration, health care or related field.
Ten years management experience or related experience in a health care or accounting practice, including at least two years in a management position providing direction and oversight of regulatory, revenue cycle and operational compliance management.
Thorough knowledge and understanding of current internal audit and regulatory compliance planning techniques and technologies as well as the methods used in performing risk assessment and internal audit.
Excellent project management skills and experience.
Strong human relations skills to interface with personnel at all levels within the organization and to work with outside vendors and regulatory agencies.
Excellent written and oral communication, negotiation and relationship management skills required as this role interacts with VM staff at all levels, clinicians, Board members and representatives of external regulatory bodies.
Preferred qualifications include:
Master's degree in health administration, business or accounting.
Health Care medical service coding certification highly preferred.
Experience with Lean methodologies preferred.
Virginia Mason offers much more than competitive compensation and benefits. With continuing education opportunities and the added potential of relocation assistance, you will find our commitment to your well-being is both rewarding and refreshing.
There is also the lifestyle benefit that comes with finding yourself in the heart of the Pacific Northwest. Surrounded by the vibrancy and sophistication of one of the country's most livable cities, finding the perfect urban or outdoor pursuit will instinctively and pleasurably become second nature.
We are an equal opportunity/affirmative action employer.
See above
See above
See above