Quality Consultant Officer, Fairbanks, AK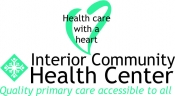 View the Website
Interior Community Health Center
Senior Leadership
Fairbanks, AK
June 1, 2018
Quality Consultant Officer
Salary: $100,000/year with 2+ years experience in healthcare and working on health care performance improvement activities, including generating or using health data from a practice management and/or electronic health record system. Excellent benefits including generous paid leave, medical, dental and vision insurance, life insurance, long term disability, 401k plan with employer contribution and more!
Interior Community Health Center
Fairbanks, AK
Hours: Monday – Friday 8am – 5pm
Upper management position that coordinates the clinical quality performance improvement and risk management systems and activities.
Education
Bachelor's Degree in Health Care Administration, Nursing, or Public Health.
See above
See above
See above