Addictions Clinical Supervisor, Burns, OR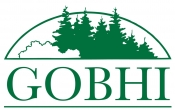 View the Website
Greater Oregon Behavioral Health, Inc.
Behavioral Health Professional
Burns, OR
June 7, 2018
Addictions Clinical Supervisor needed!
Bring your career to Burns, Oregon! Oregon's southeast corner is an area of remote and rugged beauty. Far from the wet coastline and forested mountains that characterize the state's western region, this high-desert country is full of volcanic craters, craggy mountain peaks, untraveled back roads and abundant wildlife. Head to Oregon's high desert to discover a land of wild beauty and Old West welcome!
PURPOSE OF POSITION: In a lead capacity, assess, diagnose, treat, and counsel individuals and families affected by substance abuse and issues. Ensure program compliance with all state and federal regulations.
ESSENTIAL JOB FUNCTIONS:
Provide lead direction to clinic staff, including assigning and reviewing work, evaluating performance, and recommend various personnel actions.
Provide regular clinical supervision of addictions treatment staff, addictions interns, and addictions treatment staff of contracted community partners.
Provide substance abuse counseling to adults, adolescents, and families in individual and group settings.
Develop and implement curriculum for a variety of groups related to substance abuse.
Perform intake and assessment, and develop treatment plans and/or treatment referrals for clients referred by corrections, public agencies, employees, families or other means.
Monitor client progress and adherence to treatment plan; maintain client files and case documentation in accordance with related policies.
Establish and maintain working relationships with community resources and agencies. Utilize/make referrals to assist client in plans for education, vocational training, employment, housing, transportation, medical, mental health treatment, etc.
Serve as drug detection specialist. Administer random UAs on clients and submit to testing lab.
Prepare and submit required forms and reports related to programs and activities.
Follow all safety rules and procedures for work areas.
Maintain caseload of 15-20 active clients.
JOB QUALIFICATION REQUIREMENTS:
Thorough knowledge of the principles and practices of substance abuse diagnosis, treatment and prevention, counseling and interviewing techniques, the dynamics of interpersonal relationships, and community/resources programs. Equivalent to a high school diploma, plus additional specialized training equal to two (2) years of college in psychology, social sciences, or related field, and over two (2) years of related experience, or any satisfactory combination of experience and training which demonstrates the knowledge, skills, and abilities to perform the above duties.
SPECIAL REQUIREMENTS/LICENSES:
Possession of a CADC Level II at time of employment.
For immediate consideration, please send your resume and cover letter to Tonya Christensen, Senior Recruiter via email: tonya.christensen@gobhi.net Please do not apply direct. EOE
"Your Career Awaits Beyond the Medical Model. Come to Rural Oregon!"
See above
See above
See above