Director of Clinical Services, Eugene, OR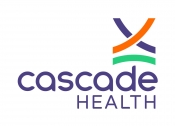 View the Website
Cascade Health
Director
Eugene, OR
June 8, 2018
Job Title: Director of Clinical Services
Department: Administration
Responsible To: Chief Executive Officer
Hours: 40 hours/week
Schedule: Monday – Friday
Pay Range: TBD
Job Summary: The Director is responsible for overseeing the management of the day-to-day activities of assigned clinical departments. Will provide executive leadership and direction to assure the delivery of quality, safe, compassionate care. Plans and directs the delivery of services to meet the needs of the local community and provides leadership in the development of healthcare services that actualize the mission of Cascade Health. As a member of the executive team, will provide leadership and coaching to managers, positively contribute to the organizations culture, and model the values of Cascade Health. Provides budget and resource management, generation of revenue through marketing and development of new services, while assuring customer satisfaction and best practice outcomes for services rendered. Represents Cascade Health in the community and collaborates with other healthcare organizations. Implements proactive and strategic initiatives to assure that Cascade remains a strong, viable organization. Direct report departments include Home Health, Hospice, Pete Moore Hospice House, Diabetes & Nutrition Education, and Behavioral Health/DIRECTION for Employee Assistance.
Education & License Requirements: A Bachelor's degree is required. Master's degree or equivalent knowledge and skills obtained through a combination of education, training, and experience is required. A clinical degree and background is preferred. Healthcare executive or process improvement certification is preferred.
Minimum Qualifications & Experience: Ten years of progressively responsible leadership experience in a healthcare organization with demonstrated operational, financial, and clinical outcome success is required. Prior leadership experience in home health, hospice, or an acute care setting is preferred. Desired skills include: ability to serve as a role model with effective decision making, sound judgement, strong interpersonal, written, and verbal communication skills, ability to foster internal and external relationships, demonstrated strategic focus with ability to conceptualize and develop successful solutions, a confirmed ability to supportively develop and coach others, must be able to assess, plan, coordinate, implement, and evaluate services and processes. Computer skills and technology proficiency. Must have a high level of integrity, personal accountability, and professional initiative.
Essential Job Functions:
Provide strong leadership in a manner that fosters a vibrant, healthy, community-responsive organization.
Contribute to mission and values driven culture that respects the dignity, worth, and unique roles of each individual.
Promote positive, collaborative relationships among employees, patients, clients, other healthcare providers, referral sources, and community members.
Serve as role model and mentor by actively demonstrating the highest ethics and actualizing Cascade's core values.
Hire, develop, coach, counsel, assist with problem resolution, and evaluate manager performance.
Participate in executive team, organizational leadership meetings, and development of systems to assure professional competency and staff engagement.
Exercise operational accountability, collaborating with leadership team and other healthcare providers to achieve identified objectives.
Maintain working knowledge base of current issues and practices affecting assigned departments.
Champion initiatives to achieve long-term financial/operational stability and clinical excellence through enhanced systems, transformational improvements in quality patient care, outcome reporting, patient/client satisfaction activities, and promotion of patient-centered care.
Assure organizational integrity is maintained through compliance with state, federal, and other regulatory standards.
Work with department managers to achieve budgeted program goals, volume targets, and annual revenue growth.
Oversee marketing strategies for operational departments.
Partner with Occupational Health Director and CEO to develop strategies to strengthen Cascade's financial position.
Direct implementation of new systems or services, leveraging information technology to support business growth.
Model stewardship in managing costs and resources to meet or exceed budget projections.
Conduct ongoing evaluation of services to determine opportunities and threats, streamline systems to improve job efficiencies and enhance quality of delivered care.
Monitor resource acquisition and management, participate in service contract negotiations and creation.
Represent Cascade Health at various professional, civic, and governmental activities or events.
Participate in community healthcare initiatives, collaborating with other organizations and providers to meet needs.
See above
See above
See above