Family Medicine Physician (MD/DO), Petaluma, CA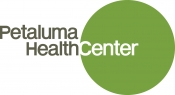 View the Website
Petaluma Health Center
Physician
Petaluma, CA
June 8, 2018
Family Medicine Physician (MD/DO)
Job Description:
The Petaluma Health Center's mission is to provide high quality health care, with access for all, in Southern Sonoma County. The Center accomplishes this mission through collaborative, innovative programs, services and referral resources that meet the economic needs of the entire community.
The Petaluma Health Center is an eight-time award winner in the North Bay Business Journal's Best Places to Work for 2017, 2016, 2015, 2014, 2013, 2012, 2011 and 2009 and we were named as one of "2015 Healthiest Companies in the North Bay" by the North Bay Business Journal.
We are a Federally Qualified Health Center (FQHC) that provides primary medical care and mental health services to residents of Petaluma, Rohnert Park, Cotati, Penngrove and surrounding areas. We are organized as a private, non-profit corporation and governed by a consumer and community led Board of Directors.
Interested in Student Loan Repayment? Are you an NHSC Scholar? Apply! We have a favorable score of 19 for Primary Care!
For more information about us, please visit us at www.phealthcenter.org.
Our health center, located in Petaluma and in Rohnert Park, is a leading innovator in integrative medicine, team based collaborative care, and technology. We offer our providers the opportunity to practice a full scope or partial scope of family medicine and primary care. We offer flexible schedules, loan repayment, a full suite of benefits and competitive salaries.
As a Family Medicine Physician, you'll provide quality primary medical care in a compassionate, caring and innovative environment. As part of our medical provider team, you'll have the opportunity to participate in all clinic strategic initiatives as we continue to grow and develop new healthcare programs. You will work primarily in an outpatient community clinic environment and also take after hours calls, participate in weekend clinics, supervise PA/NP staff, and work with outside locations associated with the Petaluma Health Center, such as school based clinics and skilled nursing facilities. Our Providers have the opportunity to participate and impact how healthcare is delivered to our patients.
Provider areas of responsibility:
Our MDs/DOs provide direct medical care to patients, including but not limited to:
Physical examinations
Development of differential diagnoses
Order laboratory studies
Medications and referrals, when appropriate
Administer and prescribe treatments as appropriate
Promote healthy lifestyles by advising patients on diet, hygiene, and disease prevention.
Document patient information, both timely and accurately as per protocol.
Effectively manage situations that require medical follow-up.
Actively participate in internal quality improvement teams and work with team members to proactively drive improvement initiatives.
Experience and Skills:
Education/Experience:
Graduate from an accredited medical school
Completion of an accredited residency program
2+ years of professional experience, preferably in a community based health clinic preferred
Board Certified MD with current California License and DEA.
Licenses and Certifications:
State of California Medical License or Osteopathic Physician License.
Federal DEA Registration.
Medical Specialty License or Certification; Board certified or Board Eligible in Specified Area of Medical Specialty.
Must maintain CME as required for certification renewals.
Must be CPR Certified.
Language Skills:
Bilingual in English and Spanish.
Computer Skills:
Microsoft Office, Outlook, Word, and Excel.
Use of a web browser.
Electronic Medical Records.
The Petaluma Health Center is an equal opportunity employer.
Please apply directly through our career page at www.phealthcenter.org or contact Karline DeShane at kdeshane@phealthcenter.org
See above
See above
See above