Manager - Rehabilitation Services, Astoria, OR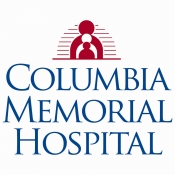 View the Website
Columbia Memorial Hospital
Manager
Astoria, OR
June 11, 2018
Manager - Rehabilitation Services
Columbia Memorial Hospital (Astoria, OR) · Physical Therapy Astoria, OR
Leadership / Management Full Time, Days
Posted 04/30/2018 Req # 2018127
Manages the Rehabilitation Department including Physical Therapy, Occupational Therapy, and Speech Therapy and all staff members to ensure quality patient care is provided.
Job Requirements
Knowledge of/Skill/Ability to: Employee must have a positive personality, adaptability, and flexibility in maintaining a good working relationship within the hospital and his/her staff. Must be able to work with budget, human resource/staffing needs, and daily needs and situations of the Rehabilitation Departments. Employee must have strong interpersonal skills and leadership skills and a good working knowledge of the revenue production and costs of a rehabilitation department.
License/Certification: Must be a licensed Rehab professional, licensed PT, OT, or Speech-Language Pathologist. Current BLS certification or ability to obtain within six (6) months of hire.
Education and/or Experience: Minimum Education: BS; Minimum Experience: 5 years; Preferred Education: MS; Management Experience: 2 years supervisory
Physical Demands and Work Environment Conditions / ADA Compliance
Position involves standing, walking, stooping, and occasional carrying and lifting of lightweight materials (up to 20 pounds). May be required to sit for extended periods of time. Requires visual acuity and depth perception to recognize words and numbers; and hand and finger dexterity and hand/eye coordination to use a computer keyboard and common office equipment.
See above
See above
See above