Behavioral Health Services Director, Fairbanks, AK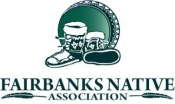 View the Website
Fairbanks Native Association
BHS Director
Fairbanks, AK
June 12, 2018
Behavioral Health Services Director
(Job Description)
Department: Administration
Category: Regular Full Time
Reports to: Executive Director
Hours of Work: 40 hours
PCN: M803
Level: G-13
FLSA Status: Exempt
Date Approved: 09.26.17
SUMMARY
This is an upper management position that assists in the procurement of major funding, development, implementation, and administration of programs within a comprehensive continuum of care; which oversees and assumes accountability for all Behavioral Health (BH) programs and is ultimately accountable for the quality of services while ensuring compliance with licensing regulations and grant regulations, appropriation and use of funds, program sustainability, collaboration among programs, and accreditation of programs.
JOB DUTIES
Ensures/facilitates development of administrative policies and procedures for each service component within BHS. Ensures the coordination of service components with oversight to the development of the clinical and childcare procedures.
Maintains overall compliance with FNA policies relative to BHS and ensures granting source requirements and objectives for program compliance is met.
Assures comprehensive and integrated care among programs.
Assures the collection and development of narrative summary of periodical, monthly and other statistical and management reports for State/Federal agencies, and guarantees timely submission to FNA, regulatory agencies, granting agencies, and other related organizations.
Oversees budgets for all BHS programs to include fiscal accountability for program and client pay funds.
Develops programs for emerging needs in collaboration with the mission of FNA; reviews literature and writes proposals for grants in conjunction with FNA Planning & Development staff.
Provides the framework for Behavioral Health leadership and program personnel to ensure quality programming, clinical documentation and billing documentation in accordance with State of Alaska, Division of Behavioral Health directives, and Commission on Accreditation for Rehabilitation Facilities (CARF) accreditation standards.
Collaborates with program staff in development of specific goals and program structure and activities.
Plans for long term sustainability of BH programs.
Provides a cost-effective means of rehabilitation for people who are experiencing difficulties with substance abuse and/or wellness issues. Additionally, ensures that clients are able to access services regardless of their ability to pay.
Operates as a public relation representative for BHS and solicits funds for on-going program needs.
Represents FNA at meetings on a local, state and national level.
Seeks to improve service delivery, in particular the provision of innovative treatment techniques, as long as said procedures have appropriate agency endorsement.
Assists Executive Director in organizational planning, development and evaluation.
Perform other job-related duties as assigned.
NECESSARY KNOWLEDGE, SKILLS, AND ABILITY
Extensive grant writing, procurement of funds from state, federal and third party sources.
Ability to identify and access new funding sources and/or compensate for loss of funding source.
Knowledge of and/or experience in Native treatment programs including specific cultural, spiritual and traditional needs.
Strong resourcefulness, originality, and initiative. Resourcefulness is required to match the changing needs of consumers to provide the best combination of services and to respond to local/state/national trends appropriate to treatment.
Knowledge of design practices and procedures for special populations, with ability to oversee implementation of new programs and program components.
Strong written, analytical, verbal and interpersonal skills.
Strong organizational skills and the ability to prioritize work assignments.
Strong understanding and sensitivity to Alaska Native culture and lifestyle, with demonstrated experience working effectively with Alaska Native population.
Ability to keep accurate records and produce timely and accurate written reports.
Ability to learn and apply program/agency operating policies and procedures.
Knowledge of programs/agencies serving the Fairbanks North Star Borough.
Effective oral and written communications skills with demonstrated sensitivity to lifestyles of targeted consumers.
Advanced skill in operating personal computer using a variety of computer software.
Skill in managing multiple priorities and tasks concurrently and meeting deadlines.
Ability to establish and maintain cooperative working relationships with others.
Ability to work independently as well as with teams.
MINIMUM QUALIFICATIONS (Education & Experience)
MA in Psychology, Sociology, Social Work, or other Behavioral Science.
Six (6) years of experience planning, development of administration of human services/rehabilitation programs.
Three (3) years of supervisory experience.
A combination of experience, education, and training that provides the required knowledge, skills, and abilities may substitute for degree requirements.
PREFERRED QUALIFICATIONS (Education & Experience)
Licensed mental health professional, certified program administrator, or certified clinical supervisor.
WORKING ENVIRONMENT
The physical demands described here are representative of those that must be met by an employee to successfully perform the essential functions of this job. Reasonable accommodations may be made to enable individuals with disabilities to perform the essential functions.
The work is generally sedentary, requiring routine walking, standing, bending, and carrying of items weighing less than 25 lbs. The majority of work is performed in an office setting with a wide variety of people with differing functions, personalities, and abilities. The office is a non-smoking facility with outside smoking areas. The work requires local travel between various program components of FNA which may involve exposure to extreme weather conditions. Works in an environment where protection of client confidentiality is essential. Personal Protective Equipment will be provided where/when needed.
SPECIFICATIONS
Supervision Received:
Position receives direct supervision from Executive Director; however, incumbent is expected to oversee and effectively manage day-to-day operations. Work will be monitored through weekly meetings, monthly reports, and regular communication with the supervisor. General guidelines for operations are based on program requirements, conditions of grant award, and the general policies and procedures of FNA.
Supervision Exercised:
Position will exercise supervision of assigned programs, and ensures timely reporting, successful operations, and fiscal accountability of programs.
Position Impact:
Impact at the program level is high. Program's level of compliance with program standards is directly affected by the effective performance of duties.
Contacts:
Contacts include and not limited to volunteers, organizational staff, consumers, and outside resource agencies.
See above
See above
See above