Director of Marketing & Communications, Chicago, IL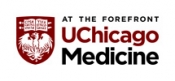 View the Website
UChicago Medicine
Director
Chicago, IL
June 12, 2018
Director of Marketing & Communications, the Marketing & Communications department, University of Chicago Medicine in Hyde Park, Chicago, IL
We're hiring a Director of Marketing & Communications for our Marketing & Communications department with the University of Chicago Medicine at our main campus in Hyde Park, Chicago, IL.
Join one of the nation's most comprehensive academic medical centers, University of Chicago Medicine, in an influential role as the Director of Marketing & Communications with our Marketing & Communications department at our main campus in Hyde Park. In this role, you will oversee the brand management for our Cancer Service Line, Women's Health, and Heart & Vascular service lines. You will be a strategic partner with key decision makers in business and act as the subject expert on our marketing initiatives across these platforms. This leader must thrive in a heavily matrixed healthcare organization and drive success among their staff. They must be a metrics-driven leader who can support the needs of these service lines and others as we continue to expand our footprint in the greater Chicago community.
In this role, the Director of Marketing and Communications is a reputation and growth brand strategist who leads the annual development and execution of comprehensive-integrated marketing and communication plans for the area of responsibility (Service Lines, Physician Enterprise, Ambulatory services within the Community Health and Hospital Division (CHHD) including partner institutions, or other). The Director works in close collaboration with leadership and partners in other business areas in creating marketing and communications strategies. The Director works closely with Marketing and Communications peers to create marketing and growth strategies for both the clinical and research missions of the UChicago Medicine health system, the BSD and the Pritzker School of Medicine. They work as a member of the UChicago Medicine Marketing and Communications management team to ensure all marketing and communications efforts are in alignment with organizational strategies. They direct the work of staff and vendors in completion of marketing and communications projects, including e-mail marketing, social media platforms, annual reports, outreach support materials, internal and external newsletters, advertising, and other support materials. The Director shows great leadership in directing and engaging staff. They manage marketing budgets for areas of responsibility. They create and communicate dashboards to measure results.
Director of Marketing & Communications Education and Experience Requirements:
A Bachelor's degree in marketing, communications, or business from an accredited academic body is required. A Master's degree is preferred.
Typically requires a minimum of ten (10) years of professional experience and advanced knowledge in the field with proven success in brand management and marketing in healthcare. Hospital or academic medical center experience preferred. Experience with marketing and communications for a cancer service line is desired.
Typically requires a minimum of five (5) years progressive management experience including supervision of professional exempt level staff.
Must by analytical with skills in market research techniques and return on investment.
Must have the ability to communicate effectively to various levels within the organization.
Must have excellent organization and communication skills, the ability to effectively manage multiple projects simultaneously, and be able to resolve issues. Disseminating concise, accurate and timely information to all internal and external audiences is expected.
Must ensure high standards for customer service.
Microsoft Office computer skills are required.
Why Join Us
We've been at the forefront of medicine since 1899. We provide superior healthcare with compassion, always mindful that each patient is a person, an individual. To accomplish this, we need employees with passion, talent and commitment… with patients and with each other. We're in this together: working to advance medical innovation, serve the health needs of the community, and move our collective knowledge forward. If you'd like to add enriching human life to your profile, The University of Chicago Medicine is for you. Here at the forefront, we're doing work that really matters. Join us. Bring your passion.
See above
See above
See above