Director - Substance Use Disorder Program, Escondido, CA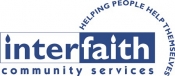 View the Website
Interfaith Community Services
Director
Escondido, CA
July 20, 2018
This position will be responsible for all aspects of the administration and clinical operations of the Recovery and Wellness Center (RWC). This position works with the Chief Program Officer to ensure all RWC programs remain in compliance with external regulatory requirements, as well as internal policies and procedures. This position requires strong supervisory skills, business acumen with financial management skills, and in depth knowledge of Drug Medi-Cal treatment funding and new program implementation skills.
EXPERIENCE / EDUCATION
Master's Degree in Behavioral Health related field required
5+ years of administrative and clinical experience in a substance use disorder treatment program, behavioral health services program, or related field in an senior management role required
Must have California Consortium of Addiction Program and Professionals (CCAPP) certification
Or,
Master's Degree in Behavioral Health related field required
Must be currently licensed by the State of California as Marriage Family Therapist (LMFT) or Clinical Social Worker (LCSW) or Professional Clinical Counselor (LPCC)
3+ years of administrative and clinical experience in a behavioral health services program or related field that specializes in Medi-CAL or Drug Medi-CAL billing, in a senior management role required
ADDITIONAL REQUIREMENTS
Must have reliable transportation and possess and maintain a valid California driver's license, including proof of personal vehicle insurance coverage and insurability under the agency's insurance carrier's standards
Must successfully pass a criminal background and exclusion/disbarment check
Must successfully pass a pre-employment physical, tuberculosis test, and drug screen
Please visit our careers webpage www.interfaithservices.org/careers to apply online today. Interfaith is an equal opportunity employer. Qualified applicants will be considered without regard to age, race, creed, color, national origin, ancestry, religion, pregnancy, marital status, affectional or sexual orientation, gender identity or expression, genetic information, disability, nationality, sex, veteran status, or any other characteristic protected by federal, state or local law. In addition, Interfaith will provide reasonable accommodations for qualified individuals with disabilities.
See above
See above
See above