Director of Primary and Community Health, San Jose, CA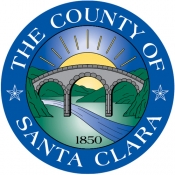 View the Website
Santa Clara Valley Health and Hospital System
Director
San Jose, CA
July 24, 2018
The Director of Primary Care and Community Health is an executive management position that provides overall direction and oversight of the Primary Care and Community Health Programs and Services.
The County of Santa Clara is seeking a proven executive who will be a positive, progressive, energetic, responsive, politically astute and confident leader who is flexible, a good problem solver and customer-service oriented. He/She should be a team player and possess the creative vision to advance the Department's services. Additionally, he/she will thrive in a high pressure, fast-paced, dynamic environment.
The successful candidate must have medical leadership experience, preferably in an ambulatory, acute care or community care setting, and an experience of principles and practices of organization, administration, personnel management, labor relations and budgeting. MD or DO degree with a minimum of 10 years broad experience in clinical practice is required.
For a complete job description and to apply, please go to: www.sccjobs.org
Salary range is dependent upon qualifications and is coupled with generous benefits package.
This recruitment will remain open until position is filled.
If you have any questions regarding this position, contact Diana Reynolds, Executive Services at (408) 299-5893. EOE
See above
See above
See above