Director of Finance, Bellefontaine, OH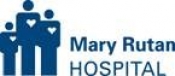 View the Website
Mary Rutan Hospital
Director
Bellefontaine, OH
July 26, 2018
At Mary Rutan Hospital, we understand how important good health is to our community. For nearly 100 years, Mary Rutan Hospital has continuously improved and developed services to best meet your needs. Recognized at a national level for the quality care we're providing, we are ready to provide the best care to you and your family, right here in Logan County.
We are currently recruiting for the following critical position.
Director of Finance
Job Summary
Responsible for the accounting functions of the hospital and related organizations, preparation of financial statements and reports, investments and deposits. Provide information and assistance to hospital managers concerning budgets and expenses.
Regulatory Requirements
Bachelor of Science or Bachelor of Business Administration degree with a major in Accounting required.
Previous experience in a hospital is strongly preferred.
Minimum of 5 years of accounting experience with hospital experience strongly preferred.
3 years management experience required.
Language Skills
Ability to communicate in English, both verbally and in writing.
Additional languages preferred.
Excellent interpersonal skills.
Skills
Excellent computer knowledge.
Ability to operate office equipment.
Supervisor skills preferred.
Must be able to coordinate and supervise the activities of the General Accounting staff and organize the direct recording of accounting information in general and subsidiary ledgers.
Must possess technical and professional accounting skills and familiarity with data processing capabilities and procedures.
Must have sufficient oral and written communication ability and be able to perform a variety of duties within the department and with other departments.
Analysis of information, reasoning, decision making, remembering, communicating, and understanding instruction.
Advanced user of Microsoft Office Suite
Ability to understand G/L, A/P, Payroll Systems, including report writing skills.
To Apply
Send resume, cover letter and salary requirements to Brian Zak at brian.zak@maryrutan.org
See above
See above
See above