Deputy Director for the Office of Health Professions, Tumwater, WA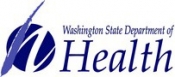 View the Website
Washington State Department of Health
Director
Tumwater, WA
August 2, 2018
Deputy Director for the Office of Health Professions (WMS Band 3) - DOH4175
Salary $83,988.00 - $107,532.00 Annually
Location Thurston County – Tumwater, WA
Job Type Full Time - Permanent
Department Dept. of Health
Job Number DOH4175
Closing 8/22/2018 11:59 PM Pacific
DESCRIPTION
Deputy Director (WMS Band 3)
for the Office of Health Professions
Tumwater, Washington
DOH4175
Reporting to the Office Director of Health Professions (OHP), the Deputy Director has operational oversight for the office and directs and manages administrative functions including strategic planning, budget development, contracts, personnel, rules and legislation development, administrative policy development and quality improvement initiatives. This position directs special projects of high visibility and sensitivity and is responsible for implementing project management principles and practices across the office, as well as oversees policy and information technology decision making for the prescription monitoring, drug take back and medical marijuana programs. This position acts on behalf of the OHP Director in all office administrative functions, has supervisory responsibility in the absence of the Director, and acts on behalf of the office on multiple division and agency-wide administrative matters.
The Deputy Director is responsible for a staff of 21 (8 direct reports) and controls the direct expenditure authority for the prescription monitoring, drug take back, medical marijuana and HEAL WA programs. This position is responsible for managing expenditures to prevent exceeding either allotments or revenues and for a biennial Office of Health Professions budget of $80M derived from several different funding sources.
The Office of Health Professions is responsible for the regulation and support of the health professions (including the regulatory boards, commissions, and committees), impaired practitioners, medical marijuana and prescription monitoring program. Learn more about the Office Health Professions.
The Division of Health Systems Quality Assurance (HSQA) is responsible oversight of Washington State's health care delivery system which includes licensing and regulating over 460,000 healthcare professionals and 5,000 facilities. HSQA also works closely with communities and local health partners to build strong health systems and prevention programs across the state to help ensure communities have access to good health care and emergency medical services. Learn more about HSQA.
About DOH and our Employer of Choice Initiatives
Work at Health logo public health employer of choiceWashington State Department of Health (DOH) works with federal, state, tribal, and local partners to help people in Washington stay healthy and safe. Our programs and services help prevent illness and injury, promote healthy places to live and work, provide education to help people make good health decisions and ensure our state is prepared for emergencies. To learn more about DOH and DOH Infographic (Download PDF reader).
DOH is a great place to work and has implemented several "Employer of Choice" initiatives, including:
We are committed to diversity and inclusion. DOH fosters an inclusive environment that encourages all employees to bring their authentic selves to work each day. We strive to hire, develop, and retain a competent and diverse workforce that is reflective of the customers we serve. View the DOH "Diversity is Rising" video.
We have an engaging Wellness@Health program which offers programs that support healthy behaviors and work/life balance. Our program provides wellness education, access to healthy food, physical activity classes, stress relief, and many other resources to support a healthy you.
We support a healthy work/life balance by offering flexible/alternative work schedules, and mobile and telework options. (Depending upon job duties.)
We are making exciting steps towards modernizing our workplace by providing motivating and inspiring workspaces that promote creative thought, innovation, and collaboration among co-workers. Take the DOH Workplace Modernization Virtual Tour.
We have an Infant at Work Program that is based on the long-term health values of breastfeeding newborns and infant-parent bonding. Eligible employees who are new mothers, fathers, or legal guardians can bring their infant (6 weeks to 6 months) when returning to work. (Depending upon job duties and work location.) View KING 5's Drew Mikkelsen report on the Infant at Work program.
What we're looking for
Success in this position requires a team player, defined as having a driving passion for the work, bringing humility to their job and people interaction, and who listens and understands how their words and actions affect others.
Our ideal candidate is a transformative leader comfortable with innovation and ambiguity, who is able to problem-solve complex policy and operational issues, lead system and process improvements, create meaningful partnerships and work collaboratively to meet shared objectives as well as create a climate where people are motivated to do their best. A leader who supports and empowers staff when making tough decisions, who is willing to address difficult issues and say what needs to be said, and who recognizes the values that different perspectives and cultures bring to an organization.
Preference may be given to candidates with the following DESIRED education and experience:
A Bachelor's degree or higher.
Five (5) or more years of management experience in all of the following areas:

Providing technical assistance on compliance with health care facilities or practitioners regulations.
Experience effectively leading and directing a large group of managers and professionals.
Directing the development of necessary legislation, budgets, and application of resources.
Leading performance improvement activities, resulting in improved service, efficiency, or cost savings.
Project Management experience.

Demonstrated expertise in verbal and written communication skills.
Demonstrated experience in relationship-building, facilitation and negotiation skills.
As well as demonstrated leadership competencies in the following:
Collaborates – Building partnerships and working collaboratively with others to meet shared objectives.
Cultivates Innovation – Creating new and better ways for the organization to be successful.
Drives Engagement – Creating a climate where people are motivated to do their best to help the organization achieve its objectives.
Drives Vision and Purpose – Painting a compelling picture of vision and strategy that motivates others to actions.
Instills Trust – Gaining the confidence and trust of others through honesty, integrity, and authenticity.
Interpersonal Savvy – Relating openly and comfortable with diverse groups of people.
Manages Ambiguity – Operating effectively even when things are not certain or the way forward is not clear.
Organizational Savvy – Maneuvering comfortably through complex policy, process, and people-related organizational dynamics.
Persuades – Using compelling arguments to gain the support and commitment of others.
Strategic Mindset – Seeing ahead to future possibilities and translating them into breakthrough strategies.
Situational Adaptability – Adapting approach and demeanor in real time to match the shifting demands of different situations.
Compensation
This position reports to the Office Director of Health Professions. Learn more about the Washington Management Service.
The annual range of compensation is between $83,988 and $107,532, depending upon qualifications.
Washington State offers a full benefits package including vacation and sick leave, family medical and dental coverage, life insurance, retirement, and a deferred compensation.
The Washington State Department of Health (DOH) is an equal opportunity employer. DOH strives to create a working environment that is inclusive and respectful. It is our policy to prohibit discrimination on the basis of race, sex, color, national origin, religion, sexual orientation, gender identity, gender expression, age, veteran status, political affiliation, genetics, or disability in the recruitment, selection, and hiring of our workforce. Applicants wishing assistance or alternative formats in the process should contact Cher Williams at (360) 236-4545, Cher.Williams@doh.wa.gov, or TDD Relay at 1-800-833-6384 or 7-1-1.
Application Process
Intrigued? We'd love to hear from you. Click "Apply" to submit your detailed application profile along with the following:
A detailed Letter of Interest that addresses your qualifications as they relate to the position.
A Resume
Five (5) or more professional references, to be included in your profile.
DO NOT attach transcripts or other documents that are not requested in the Application Process, or that are password protected. These type of documents cause errors when downloading application materials and will not be forwarded to the hiring supervisor. Veterans, please feel free to attach a copy of your DD214 (redact SSN).
Live and Work in a Great State
Washington State offers a total work/life package of pay, benefits, flexibility and workplace opportunities to help you get the most out of your career and out of life. Washington State is a great place to work, play, and be a part of a community. Washington offers a quality of life that is unsurpassed. From the high-energy urban center of Seattle, one of the nation's top-ranked cities, to the more relaxed pace of our rural communities, Washington's distinctive Northwest lifestyle blends a progressive, creative culture with a casual nature.
The position is located in Tumwater, Washington, right on the edge of Olympia, the state's capital. The Tumwater/Olympia area has a vibrant city with a small-town feel conveniently situated between Seattle and Portland, Oregon. Mount Rainier and the rugged Cascade Mountains provide majestic scenery to the east while Washington's Pacific Coast is just an hour's drive to the west. Tumwater enjoys the benefits of an engaged and educated community and a well-supported school system, with two universities and a community college within a ten-mile radius. Learn more about the City of Tumwater, and about the Olympia and the Thurston County area.
See above
See above
See above