Behavioral Health Consultant, Othello, WA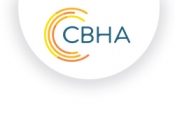 View the Website
Columbia Basin Health Association
Behavioral Health Professional
Othello, WA
August 7, 2018

TITLE Behavioral Health Consultant
DESCRIPTION
Responsible for providing consultative support and assistance to Primary Care Providers (PCP) and brief solution focused interventions for patients regarding behavioral health conditions without engaging in extended specialty mental health care.
Description of Primary Responsibilities
Works as part of the primary care team to manage patients with emotional and/or health problems efficiently and effectively.

Provides PCP consultation regarding the behavioral health needs of patients.
Assist in the detection of "at risk" patients and development of patient care plan.
Provides brief solution focused interventions utilizing an integrated behavioral health model of care to prevent further psychological or physical deterioration.

Care Management

Effectively manages caseload by providing timely interventions, providing quality services, achieving positive outcomes, and maintaining productivity levels.
Transitions patients with chronic behavioral conditions to appropriate community service provider.
Links families to resources and provide referrals to assist clients in accessing needed community resources for their basic needs, behavioral and health care as well as other social services.
Educates patients and staff regarding behavioral health care, prevention and treatment enhancement techniques.
Develops and maintains relationships with community agencies regarding program functions and referral needs.

Maintains records that document interventions provided in accordance with program requirements and guidelines.
Participates in evaluation of peers and support staff. Also monitors behavioral health program, identifying problems related to patient care and making recommendations for improvement.
POSITION REQUIREMENTS
General Development:
Requires more advanced organizational skills, in order to organize projects or the work of others.
Job duties require the ability to work independently and as part of a team.
Job responsibilities require individual development of priorities for effective performance of duties, including re-prioritization in response to changes in circumstances.
Employees are expected to devise effective solutions to situations encountered based on general goals and objectives of the function.
Work requires the incorporation of departmental/functional process into the overall functioning of the organization.
Duties require drawing conclusions using inference and logic, which may be different than the conclusion that could be drawn by others.
Professional and Technical Knowledge:
Possesses an understanding of the application of behavioral health theory, case management interventions and practices of the profession. Requires the equivalent of extensive formal training in providing behavioral health and case management interventions, including, usually in the form of a major in social work, counseling, or related field as part of a Master's Degree.
Licenses and Certification:
Possesses a license to provide behavioral health interventions/counseling.
Possesses a valid Washington State driver's license with the ability to travel to perform home visits and other work related activities.
Technical Skills:
Ability to prepare basic correspondence and simple reports in Microsoft Word.
Ability to use Microsoft Excel to create tables and simple displays of information.
Ability to create basic presentations in Microsoft PowerPoint.
Ability to enter and manage data into a centralized electronic health records.
Communication Skills:
Job duties require the employee to effectively communicate their opinions and extrapolations of information they collect and synthesize/analyze.
Employees are required to negotiate resolutions to complex situations which may be inherently adversarial.
Job duties require the compilation and analysis of information prepared in effective written form, including correspondence, reports, articles, or other documentation.
Duties involve convincing others to take actions or to behave in specific way desired by the employee.
Proficiency in speaking, reading, writing and translating both English and Spanish.
Physical Demands:
Ability to stand, walk, sit, use hands, fingers, and talk frequently.
Ability to lift up to 25 pounds
Close vision (clear vision at 20 inches or less)
Distance vision (clear vision at 20 feet or more)
Ability to adjust focus (ability to adjust the eye to bring an object into sharp focus)
FULL-TIME/PART-TIME Full-Time
SALARY: Salary is Negotiable- DOE
REPORTS TO: VP of Programs
SUPERVISES: None
CLOSE DATE
OPEN DATE 3/9/2018
LOCATION Othello Clinic
See above
See above
See above